If you're looking for a Romantic holiday infused with art and history, there is no better place than the Eternal City. Here are a few ideas of places you should visit during your trip to Rome:
Greet the old masters at the Capitoline
The Capitoline Museums are a group of art and archeological museums located in Piazza del Campidoglio. Inside you will find paintings, sculptures, bronze-work, and even tapestries.
See the Colosseum
The Colosseum in Rome is a testament of epic proportions. Horrific battles between gladiators, prisoners, slaves and wild animals took place in this amphitheatre – all in the name of entertainment. It's a somber experience strolling through the grounds.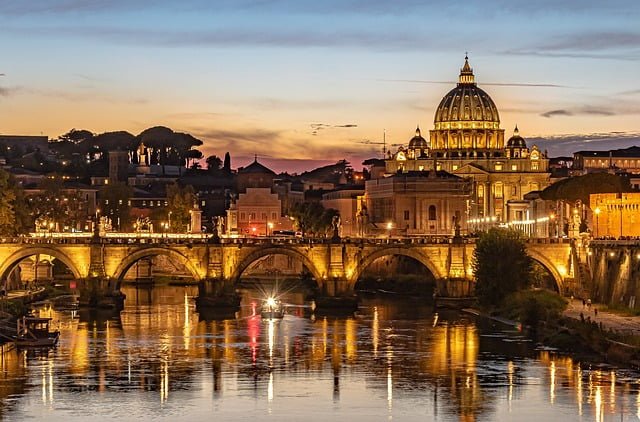 Throw a coin into the Trevi fountain
The Trevi fountain is a popular spot along the tourist trail because it is believed that if you throw a coin into the fountain, your wish will be granted. Coins are meant to be thrown using the right hand over the left shoulder, and an estimated 3,000 Euros are thrown into the fountain each day.
Wander around the piazzas
The best way to get a feel for Rome is to wander through the piazzas, visiting galleries, parks and museums along the way. When you're ready to take a break, just grab a table at one of the many cafes and restaurants along the piazza and order yourself a nice cup of espresso.
Stroll through the Borghese Gardens
This is the the third largest public park in Rome and it is a popular with joggers, pleasure seekers and dog walkers. Come here to visit the gardens and temples.
Have a scoop of Gelato
You can't come to Rome and not eat gelato! Traditional flavours that you may not have considered before include pistachio, custard, amarena, tiramisu, stracciatella and zabajone. Your taste buds will thank you.