The little town of Interlaken has become somewhat of a gathering point for travellers in search of adventure. The town is strategically located near the Swiss Alps thus making it one of the top tourist destinations in Switzerland, however, there is more to this destination than just  beautiful scenery. I'm talking about adrenaline sports! Of course, before you decided to go jump out of a plane or do something equally as dangerous, you'll likely want to make sure you have insured yourself because you can never take too many precautions.
Now here are 5 adrenaline filled activities that will get your heart pumping in Interlaken: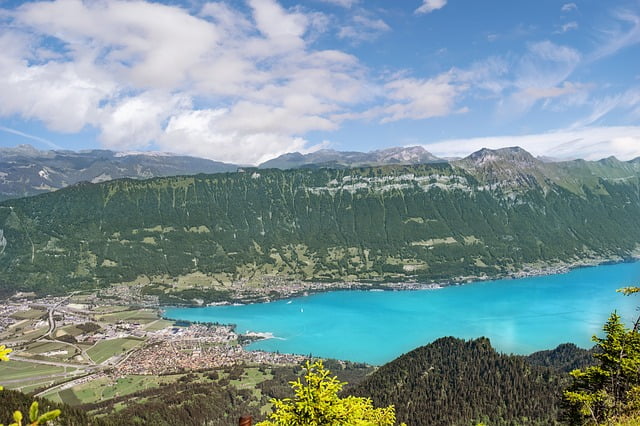 Paragliding
Paragliding is a great way to take in the natural scenery because it allows you to get a bird's eye view of the area. The scary part about paragliding is running off a steep hill and allowing the wind to fill your chute, but once you are airborne, it is a magical experience.
Canyoning
Narrow gorges, big jumps, slippery rocks, and a whole lot of fun. If you're not afraid of getting a little wet and dirty, then you need to try your hand at canyoning. Canyoning involves climbing, jumping, swimming and rappelling down gorges and canyons. You'll get to experience the outdoors right up close, and of course, you'll be given a hard helmet and a life jacket for safety.
Hang-gliding
Tandem hang gliding is another popular activity in this town. There is one specific company called Hang Gliding Interlaken that has made quite the name for itself with its two guides Bernie and Ed who keep travellers laughing from start to finish. If you want to experience the thrill of flying like a bird, then this is another activity to consider.
Bungee jumping
You may think bungee jumping is easier than jumping out of a plane, however, once you reach the top and you see the valley with a pristine lake below, you'll get butterflies in your stomach. Take the leap and holler as loud as you can.
Interlaken is full of adrenaline sports and a visit to this town, however brief, will leave you with your heart pumping and a great smile on your face. Once again, don't forget to protect yourself with annual travel insurance before you embark on this great adrenaline filled adventure.