There are times when being social and surrounded by others is welcome. Other times, you prefer peace and quiet. There are joys of traveling alone yet you can't deny the existence of troubles in doing so. Here's how to be all by yourself without dilemmas when traveling.
Your Luggage is Your Baby
You wouldn't leave your baby behind unattended while you use bathroom facilities or pop-in a cafe to get a coffee at the airport. When you're alone, there's no one to watch your stuff. Don't be naive and leave luggage and other belongings behind, even for a minute.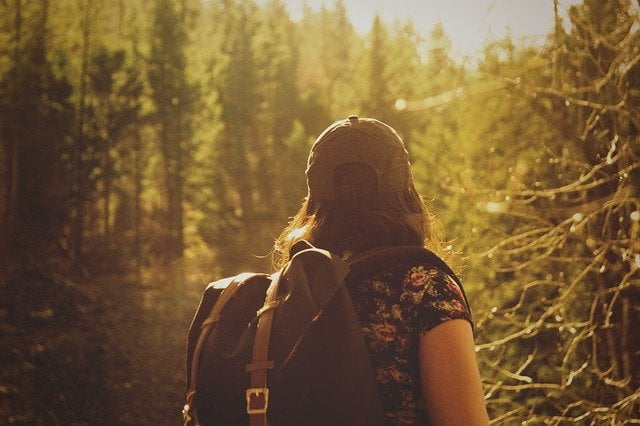 There's Just One I in Selfie
It's easy to take a selfie but some swear against it. If you want to have proof of being on your journey, you'll need to get over the fear of selfies. Otherwise, you'll have to ask a stranger to assist as you pose in front of historical sites, hovering over your food, etc.
Did You Remember the Sunscreen?
There's bound to be some things you forget to pack. Who's going to be there to remind you to bring the sunscreen? If you're used to relying on others to complete small to large tasks, you'll need increased preparation for this upcoming journey.
There Are No Tables Designed for a Party of One
You may have a variety of restaurants in mind, but if you're traveling alone, think about how you'll feel in some scenarios. Restaurants suited with a bar allow singles to blend-in with a lunch or evening crowd. Otherwise, consider how you'll feel having reservations for a table of one during busy evening hours. The Marriott Sonoma has multiple options for single diners.
Paint a Target on Your Back for Scam Artists
It's worthwhile to do your best to look like a local. A tourist is bound to attract scammers and those looking to take advantage of tourists. Be aware of your surroundings along with how well you fit-in with those around you. You don't want to draw the attention of malicious parties who seek to take advantage of you and your wallet.
Stay Close to a Doctor's Office
It's convenient to have friends and family around when you're not feeling so great. When you're traveling, you'll need to adjust. In worst scenarios, you become ill in an unfamiliar place without anyone to go on errands for you, help you recuperate, etc.
Apps Are Your Friends
Apps come in handy. And while they can't quite replace friends and family, they can help you stay connected to them or aid in standing in for their navigational skills, ability to find the best restaurants, etc. Your brother knows how to negotiate a great deal on a hotel but it's likely there's an app for that.
You Don't Know How to Be Alone
Some prefer to be solo while others have never really been by themselves for long periods. Be sure you'll be okay with being alone for the duration of the journey. Sure, you'll have interactions with hotel staff, cab drivers, airport personnel, etc but be sure that you can take full advantage of what your vacation destination has to offer without the immediate company of others.