Given today's hectic times, is there any phrase more appropriate than this? Our generation is a firm believer of the catchphrase 'YOLO' (You only live once) and wants to enjoy life to its fullest – and weekend getaways do just that! They serve as an excellent chance to rejuvenate our tired souls and break free from the monotony our routine daily lives.
If getting lost amidst magnificent views, swimming with dolphins, taking a road trip, scaling gorgeous fjords on dhows (traditional sailing vessels) or even window-shopping at larger-than-life malls, is your idea of spending a memorable weekend, the gorgeous Middle Eastern countries won't disappoint you. Listed here a few delightful options for you to consider.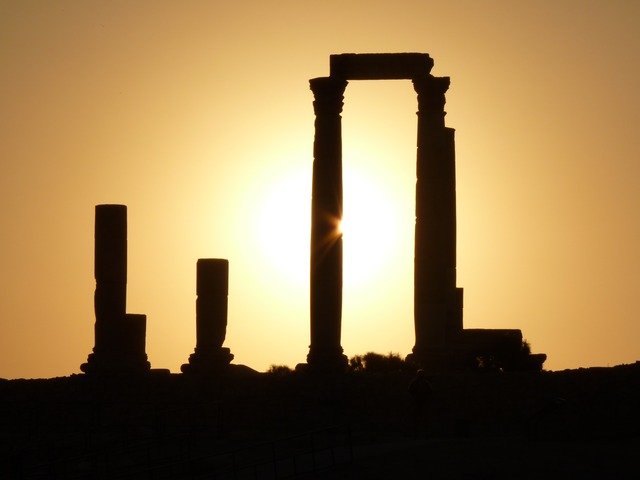 "A weekend well spent brings a week of content".
Amazing Weekend Escapes in the Middle East
Hurghada, Egypt
If you are an aquaphile, you will love Hurghada, the gorgeous fishing village etched along Egypt's Red Sea Coast. From a fishing village, modern-day Hurghada has now blossomed into an urban city strewn with world-class resorts that offers various adrenaline pumping activities, all based along the Red Sea. The various points of interest of this city include the Red Sea Aquarium, the Marine Biology Museum, the Red Sea Mountains, Shadwan, and Anfish Mountain, and more. Visitors can relish mouth-watering Egyptian, Tunisian, Mediterranean or Arabic cuisine at one of the numerous restaurants the city is home to.
Muscat, Oman
Aptly called the "Jewel of Arabia", Muscat – the capital city of Oman, is dotted with pearl-white buildings, striking beaches and an extensive desert landscape. Home to a huge expat population, Muscat is also a cosmopolitan city and the hub of economic activity in Oman. With its ancient forts, palaces, mosques and souks, Muscat also successfully retains an old-world charm, attracting travellers of all types. While you are here, find time to explore its iconic spots, namely – Sultan Qaboos Grand Museum, Bait al Zubair, Royal Opera House Muscat, Al Aman Palace, Oman Children's Museum, Omani Aquarium and Marine Science and Fisheries Centre, National Museum of Oman, and Oman Natural History Museum, among others.
Abu Dhabi, UAE
Let 'Dubai' be the most talked about emirate, a flight to Abu Dhabi and you will realise the city that is home to world's largest hand-loomed carpet, the fastest roller coaster, the tower with the greatest lean, the largest cluster of cultural buildings of the 21st century. Abu Dhabi certainly isn't afraid to challenge world records! While this Emirati capital is fast gaining reputation as a contemporary, swanky city, at the same time, it is also known to preserve ancient cultural and traditional values. While you explore its iconic gems such as Ferrari World Abu Dhabi, Sheikh Zayed Mosque, Yas Island, Yas Waterworld, Emirates Palace, Qasr Al-Hosn, Zayed National Museum, and Al Ain Zoo and Aquarium. Also find time to savour some sumptuous Emirati cuisine at Abu Dhabi's myriad restaurants accentuated with traditional Arabic décor.
Amman, Jordan
Underrated and overlooked, the capital city of Jordan, Amman, holds lots of surprises for its visitors. Considered to be the economic epicentre of the country, Amman oozes charm with its diversity of cultures, architecture, Roman ruins, art galleries, and souks. A delight for travellers, Amman provides a beautiful blend of both the modern and the old world. Do explore landmarks like Amman Citadel, King Abdullah I Mosque, Roman Theatre, Jordan Archaeological Museum, Royal Automobile Museum, and other hotspots of the city.
Doha, Qatar
A stunning skyline, a variety of modern shopping malls, exciting golf-related activities, thrilling desert safaris and a lot more – that's Doha for you! The capital and largest city of Qatar, Doha sports a blend of modernity and the conventional. No wonder just like Dubai, Doha too, has become a favoured tourist destination for travellers around the globe. Iconic attractions like Museum of Islamic Art, Souq Waqif, Mathaf: Arab Museum of Modern Art, The Pearl-Qatar, Villaggio Mall, and Qatar National Museum are worth a visit while you are in Doha.