America has a lot to offer to visitors to its lands; the country is full of incredible cities, stunning sights to explore and exciting things to do. Experiencing everything America has to offer could take a lifetime. That's why, in this article, we'll be providing a rundown of 3 of the best tourist destinations in America. Each of these places is a prime tourist hotspot that will be sure to delight any and all visitors. Travellers looking to experience these iconic American destinations while on a budget.
#1 – New York
New York, also known as the 'big apple', is a huge city located in the north easterly part of America. The city is home to more than 8 million local residents with millions of tourists visiting each year to take in its sights and atmosphere.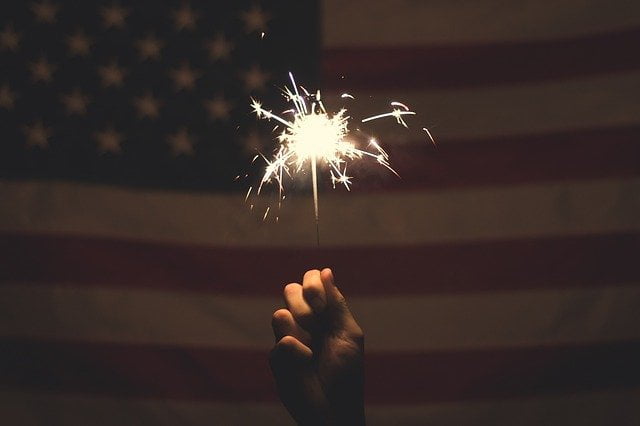 New York is a busy, bustling city filled with things to do. Incredible restaurants line most streets, as do designer shops and boutique malls.
New York is also home to a number of famous sights. The 'Statue of Liberty', a 93m high statue located on an island in New York's harbour, is a particular highlight. Other recommended sights include the Empire State Building, an incredibly tall building with stunning views over the city of New York available at the top, Central Park, a beautifully sculpted park located in the centre of New York, and a bevy of museums including the American National History Museum and The Metropolitan Museum of Art that features more than 2 million works of art from around the world.
New York has a bit of everything for everyone. Museum lovers are well catered for, as are foodies and shoppers. Take a look at this site for New York hotels if you are planning a visit! New York's wealth of famous sights are also sure to delight.
#2 – Las Vegas
Las Vegas is commonly known as the 'city of sin'. The city is full of casinos, high class hotels, world class eateries, night clubs, and playhouses putting on shows with musical acts, plays, operas, and more.
Many visitors travel to Las Vegas to take in its unique atmosphere. The city feels alive, regardless of the time of day, with tourists shuffling through its streets to engage in gambling activities or to visit one of the city's many sights.
Las Vegas is the perfect location for tourists looking to embrace their wild side.
#3 – Los Angeles
Los Angeles is home to 'Hollywood', the land where stars are born and movies are made. The city is glitzy with film and musical talents frequently seen walking down the streets.
Los Angeles has a number of sights that are worth seeing, most of which are related to the film industry. The Hollywood sign that peers over the city is a must see, as are the city's many movie studios and movie sets. Los Angeles is also home to some of the best theme parks in the world, including Disneyland, Universal Studios and Six Flags Magic Mountain.
Los Angeles also contains a large number of world class restaurants and venues putting on daily plays and shows. There are also dozens of museums that are sure to inform and delight.
Los Angeles is the perfect location for tourists looking to experience the glitz and glamour of the American Hollywood lifestyle.
Conclusion
America is full of incredible places to visit, of which the three listed in this article are amongst the best. Tourists looking to explore America's shores would be hard pressed to find better places to visit than the three cities detailed here.