Chennai is a vibrant and exciting Indian city and has its own distinct art and culture scene. This 369 year-old city, once known as Madras, is a gateway to South India and has a long art and culture tradition. Since its independence, it has become the centre of the Tamil movie industry as well as a hotbed of traditional dance. During the annual Music Season, the city hosts hundreds of traditional Carnatic music performances. It is one of the best destinations in India for art and culture lovers.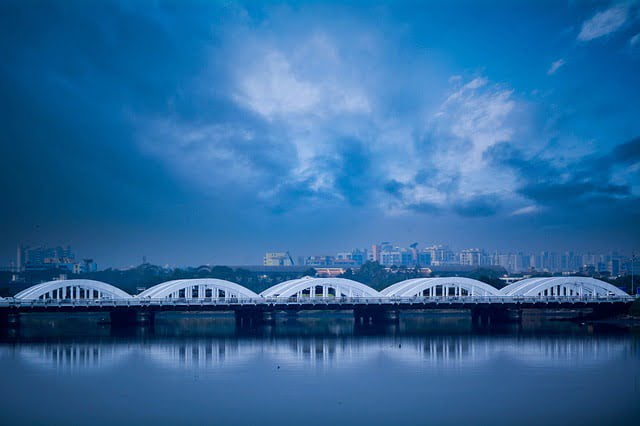 When you decide to stay in Chennai, you will be able to visit many excellent art galleries and learn about the ancient and modern art traditions. Each of the museums within the city will give you its own unique angle of local culture and history.
Here are a few of the best museums and art galleries in Chennai that you can visit during your holiday in order to soak up the culture:
The Government Museum
The Government Museum of Chennai is one of the most visited attractions within the city and it includes six independent museums with 46 galleries. This museum embodies the broadest and most comprehensive take on the artwork and culture of Chennai, including both archaeological exhibits as well as traditional artwork.
The museum opened in the days of colonial rule in 1896 and it is thought to be one of the oldest museums in India. This impressive museum contains a collection of artefacts and artwork including a botany section, archaeology section, zoology section, bronze gallery, children's museum and art gallery. Allow lots of time for exploring this huge museum, as there is plenty to see.
The National Art Gallery
This beautiful red sandstone building was constructed in 1907, inspired by Mughal architecture and representing a typical Indo-Saracenic structure. The architecture of the building is just as impressive as the artwork inside, so take the time to have a good look around while you are here. The gallery's collection includes sculptures, metal work, medieval handicrafts and paintings from throughout the ages. Don't miss the truly beautiful Tanjore paintings on glass.
The Rock and Cave Art Gallery
This fascinating gallery gives you an opportunity to see some of the amazing rock and cave art which is usually hidden away in remote areas. This gallery was set up after field study and academic research were conducted by a team from the museum department and it uses modern technology such as touch screens to allow visitors to learn more about cave art. The gallery displays rock art from sites all over India.
The Vivekananda House
This museum is named after Swami Vivekananda, who was known for being a "wandering monk." He is known for being a liaison between Western and Eastern religions and bringing Hinduism to the forefront in the later part of the 19th century. This building was his former residence and is now a museum of his life, with period furniture, paintings, memorabilia and even a meditation room.
Art Deco Architecture at Parry's Corner
If you are interested in architecture, be sure to pay a visit to Parry's Corner. This is one of the best preserved Art Deco architectural areas in all of India, with beautiful building facades around every corner.
Art Deco was a popular design movement that flourished throughout the world from the 1920s to the 1940s. Its characteristics include stepped motifs, geometric designs and a sleek modernity compared to the extravagant and ornate styles of the past. Parry's Corner is a fantastic place to take photographs, so spend some time wandering around the charming buildings and exploring all the little nooks and crannies.
Fort Museum
A great place to learn about the history of Chennai is the Fort Museum, which is located inside the Exchange Building on the grounds of Fort St. George. This museum features period costumes and weapons from the British colonial days, including uniforms and several portraits of prominent citizens.
These are just a few of the many great museums and galleries within the city of Chennai that you will be able to enjoy on your visit. Take your time exploring and enjoy!