For the taste of fresh pineapple, the warmth of the tropic sun and a world of relaxation, look no further than the islands of the Pacific. The scent of barbeque and dancing ladies paint a picture of celebration and delicious food.
Hawaii's many islands are home to some of the most scenic locations to relax in the warm weather and enjoy lush vegetation and flowers. The island scenery is unique and made possible by the fertile ash of active volcanoes. It is easy to jump into an adventure when you are in Hawaii. There are many options for snorkeling, swimming with wildlife, skydiving and excursions into the jungle.
I recommend you reserve your spot to take a dive underwater in a cage surrounded by sharks.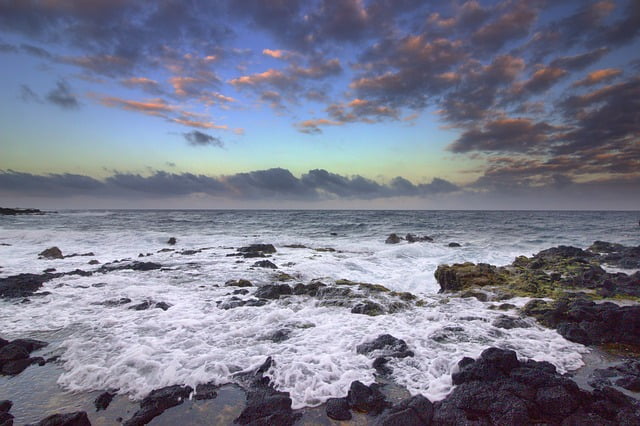 This is sure to be an experience you will never forget! Maybe you want to take it easy and cruise past schools of colorful fish on a glass bottom boat ride? If you are looking to relax, you have absolutely come to the right place. Stake out a spot beside the water and spend a whole day listening to the sound of waves crash. There is so much to do and see within these Pacific islands, that the days are never wasted!
When in Hawaii, the food options are wide and you can enjoy pork and fish alike. I recommend you eat pork to help save the islands ecosystems from the foreign pigs running rampant and destroying the local habitat. Or you can take the advice of a friend and eat some of the most amazing fish in the entire world. A few of the best are Ahi the yellowfin tuna and some good old mahi-mahi.
If you are looking to get out, take the Rode da Hana in Maui and explore a whole island of wonder. To make your Maui experience complete, I suggest you hike up the volcano Haleakala and witness one of the most spectacular sunrises or sunsets this world has to offer. Be sure to dress for the hike and don't forget to bring your camera!
But, you can't have a Hawaiian experience without first receiving your lei at a traditional celebration. You must witness a luau at night! The beautiful island girls will have you dancing to the music and it will be easy just to let loose! I recommend you try the fresh pineapple and bring your appetite to this lively event. Between the pig and the fish, this traditional celebration is one you won't want to miss when visiting the magnificent island of Hawaii.
Let the swaying palms and scenic beaches paint your own holiday scene on the islands of Hawaii.