Bergen is one of the beautiful towns in Norway. It is considered to be an ideal tourist site. This article will enlighten you on what to do and the various sites to visit if you visit Bergen.
The fish market
One of the 5 things to do in Bergen, Norway is to visit the fish market. It is considered one of the ideal places to visit in Bergen. It is one of the best fish markets in the world. Here you get to see and learn of the different kinds of fish. You also get to know how to preserve and prepare different delicacies from the various fish that are present in the market. Apart from that the vendors are hospitable enough to give you free samples to try out.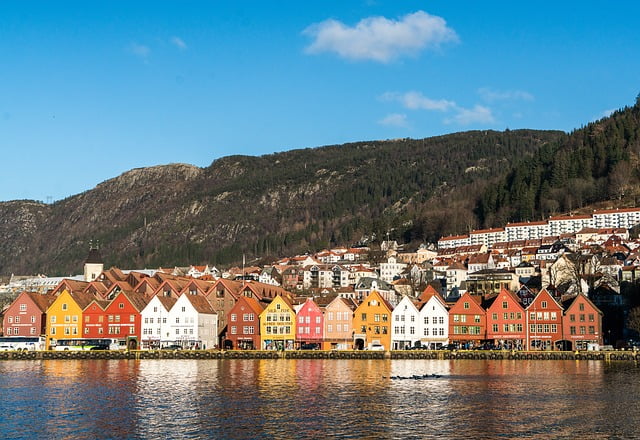 Mount Floien
This is one of the places that you cannot miss visiting during your trip to Bergen. Mount Floien and the funicular offer a fantastic and breath-taking view of the city. It is easy to locate because it is near the fish market. Aside from that it is also easily accessible by use of train.
The Bergen museum
This museum provides you with knowledge on the culture of the people of Bergen, origin and development of the town to its current state. Apart from the cultural history, you will also be intrigued by the various art collections that include contemporary paintings and art work. Foundation of the oldest buildings in Bergen and archaeological excavations are also some of the things that you will find fascinating in Bergen museum.
Fantoft Stavkirke
This is one of the famous and oldest wooden churches of the Vikings. The church was once destroyed by fire but it was rebuilt to its original design. You will get to experience unique and intriguing architectural designing.
Fjords
A visit to the phenomenon fjords in Norway should be included to your list of 5 things to do in Bergen. The fjords go for many kilometers and you cannot afford to miss the daily cruise. You will be moved by the beauty and experience.