Known as a famous gambling spot in Asia, Macau is located along the southeast coast of China and exhibits the best of traditional Chinese culture and history. Whether you're a party animal or you're looking for a relaxing stay, Macau offers a wide variety of attractions for all types of tourists. Discover Macau's enchanting aspects, and start planning for your adventure to this Asian hotspot.
1. The House of Dancing Water Theater Show 
As one of the most popular attractions in Macau, the well-known theater show, The House of Dancing Water, is an extravagant show that's based in a dancing water theater with a massive stage pool, holding over three million gallons of water. The House of Dancing Water is a show featuring a love story that's told through dance. With bright lights and streams of glistening water, this theater show is a must-see for all Macau visitors.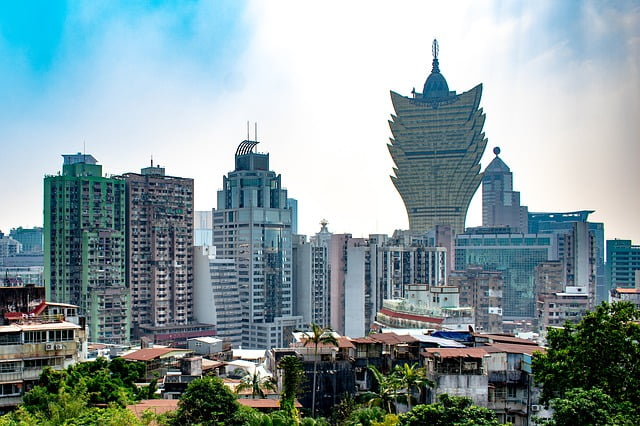 2. Senado Square 
Visit Senado Square for a change of pace from Chinese culture. Senado Square is a corner of Macau dedicated to Portuguese cuisine, culture and history, which developed when Portuguese government control was present from the mid-16th century to late 20th century. The buildings and walkway around Senado Square features Western and Portuguese designs, and the shops located in Senado Square are mostly Chinese clothing stores and Chinese restaurants. Senado Square is also a famous spot for celebrations, such as Christmas and the Chinese Spring Festival, so, if you plan to visit during certain seasons, you can visit Senado Square and participate in the festivities.
3. Macau Science Center 
If you're looking for an outlet for your inner geek, then add the Macau Science Center to your travel itinerary. With stimulating interactive exhibits, vibrant galleries and an advanced, 3-D planetarium, the Macau Science Center is full of incredible attractions for all types of visitors, from families to couples.
4. DreamWorks Experience 
Located in Sands Cotai Central, a place that is home to the best hotels in Macau, DreamWorks Experience recently developed in 2013 and has been a popular family attraction. One of the well-known aspect of the DreamWorks Experience is the DreamWorks All-Star Parade in Sands Cotai Central, which features famous DreamWorks characters such as Shrek. The DreamWorks Experience package is offered by various resorts along the Cotai Strip, so you and your family can have a fun-filled adventure in Macau and spend your vacation time with popular animated movie characters.
5. Michael Jackson Gallery 
If you're a big fan of the King of Pop, then visit Macau's Michael Jackson Gallery, located at the casino Ponte 16. Filled with a variety of Michael Jackson memorabilia, this gallery is a tribute to the King of Pop that any fan will enjoy visiting.
6. Historic Centre of Macau 
Labeled as a UNESCO World Heritage Site, the Historic Centre of Macau is a blended treasure trove of Chinese and Portuguese cultures and histories. As a famous part of the Historic Centre of Macau, the Ruins of St. Paul's Cathedral is a 16th-century, historic lanmark that used to be part of a cathedral and college and is a must-see attraction for tourists. Other attractions, such as Senado Square, are also a part of the Historic Centre of Macau.
7. Macau Tower 
Standing at 338 meters, the Macau Tower is a unique attraction that offers an observation deck, theaters, shops and restaurants. Another appeal of the Macau Tower is its Skywalk X tour, which provides visitors a thrilling walking tour at 233 meters above the ground on the outer rim of the tower. Macau Tower also has a bungee jumping area for those who want to do an activity more daring than Skywalk X.