Relocating a campervan is a great way to save money on your next family vacation. It's an alternative to taking a road trip in a cramped vehicle for hundreds of kilometers.
Hotel Bills
When you travel by campervan, there's no need for a hotel room. This will save you hundreds on the cost of your trip, save you the hassle of finding a hotel with vacancies or making advanced reservations. The cost of a basic campsite is considerably less than a hotel room.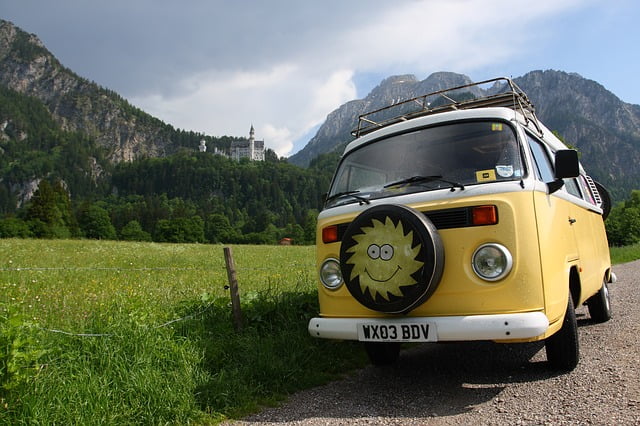 Comfort
Cramped in a small car with loved ones can put a strain on everyone. Many arguments and hurt feelings develop when traveling for long distances in a car. A campervan will give everyone room to stretch out, so they are not on top of each other.
Food Savings
The campervan will have a miniature kitchen. A refrigerator and small stove will save a lot of money on dining out. Three meals a day bought on the road could eat into the vacation money quickly. With a campervan, you could save for one or two special meals on the road.
Groups
It's easier to gather a group of friends together to share on expenses when you have a campervan. The entire group can fit easily into the campervan for the trip. They can share on food costs, the cost of the campsite and keep each other company during the trip.
Vehicle Expenses
When you want to take a vacation, you're going to have to take your own vehicle, ride a bus, take an airplane or rent a car. All those options cost hundreds of dollars. With a campervan relocation, you can save all that money to visit attractions on the road. DriveNow offer one-way campervan relocations, and aside from driving the van you also get reimbursed for the cost of fuel. It's much cheaper to help someone else by relocating their campervan and saving yourself tons of money in the process. You'll get to have the vacation you always wanted at a fraction of the cost.