Come visit the capital city of Rabat, Morocco. There is no shortage of wonderful places to go and exciting things to see, so you can expect to have a wonderful time during your visit to this city.
Zoo de Rabat
Learn about Moroccan and African ecosystems while enjoying the more than 1,000 animals that include lions, monkeys, cheetahs, elephants, giraffes and so much more. Daily programs are held and involve feeding of several animals like different birds, meerkats, cheetahs, lemurs and chimpanzees. There is also a gift shop, education center and food court on-site.
Andalusian Gardens
When you are ready for a calm and quiet time of retreat, stop by these lovely gardens. You will wander through paths surrounded by orange, lemon and banana trees, flowering annuals, shrubs, oleanders, daturas and much more. Vendors are on hand with pastry and mint tea, which you can enjoy while sitting on one of the many benches overlooking the water.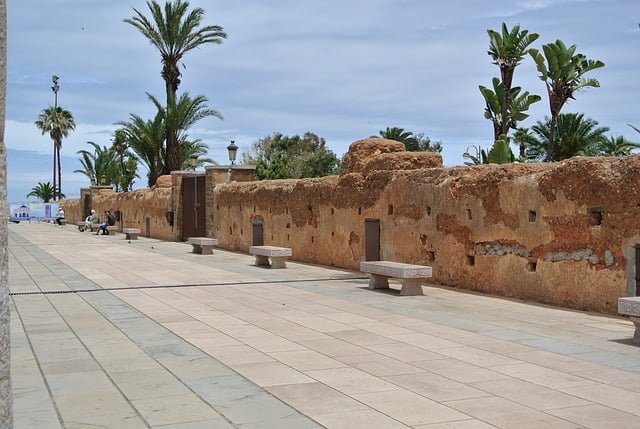 Medina
This is a dream come true for the shopping lover. You will find the most gorgeous handmade garments for sale at very reasonable prices. Everything you could possibly want is available including locally grown produce, spices and beans, handmade souvenirs, gorgeous hand-woven rugs, Moroccan crafts and more. Be sure to visit one of the vendors for a lunch consisting of several homemade local favorites.
Chellah
Come take a stroll through the ruins of this ancient Roman settlement. The tower's triple-arched entrance and the defensive walls still stand to this day. There is a lot to explore here. Fig, olive and orange trees thrive here, and there is a large population of storks that call this home. Be sure to bring your camera.
Hassan Tower
Don't leave without seeing Rabat's most famous monument. This 140-foot tower is the unfinished minaret of a mosque that was never completed. It is surrounded by 200 columns and guards on horses will greet you at the gate.