When you think of winter ski destinations in Europe, it's places like Zermatt, Chamonix, and Iterlaken that come to mind. Bulgaria? Not so much. Yet in recent years, the little town of Bansko, which is isn't too far from the the Bulgarian capital, has been getting more attention. So what sets this place apart?
Bansko
The town of Bansko is located at the foot of the Pirin mountain in southwestern Bulgaria, and since it's only located 160 km from the capital, Sofia, this makes it accessible to winter enthusiasts in search of fresh powder. While the town itself is located at 925 meters above sea level, the ski slopes range in altitude from 2000 to 2600 meters.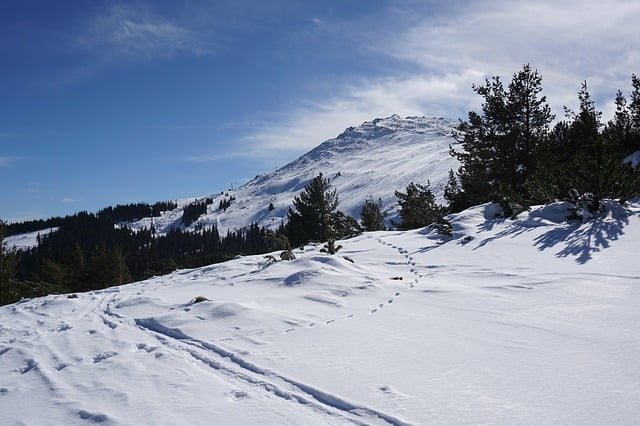 Another big draw is that Bansko features the longest ski season of all Bulgarian ski resorts, meaning you can hit the slopes from December 15 to May 15. That's 5 months worth of skiing, which translates to plenty of time to plan a winter holiday.
Apres Ski
After a few hours on the slopes, every skier needs a place to unwind, and Bansko does not disappoint. The town is home to cozy bars and restaurants, where you can enjoy a hearty meal and refreshments after a long day out in the cold.
Banski Aiduti – With hearty Bulgarian dishes and plenty of drink to go around, this festive establishment draws a jolly crowd. A life orchestra will keep you in a good mood with traditional songs from Bansko and Macedonia, as well as evergreen music. The first level of the restaurant even offers dancing.
Bunare Tavern – This particular establishment continues with the trend of home cooked specialties with a selection of fine wines and rakia to go along. Add two crackling fireplaces and you'll understand why people like to linger for hours on end.
Zehtindjieva House Tavern – This is one of the oldest establishments in Bansko and it has inherited some of the best culinary traditions from the past. Expect lots of smiles, high spirits, and live music in the evenings.
Soak in the hot springs
The neighbouring town of Dobrinishte makes for the perfect day visit if you need a little break from the ski slopes. Located 6 kilometres south of Bansko, the town is particularly popular for its springs. Dobrinishte offers 17 mineral springs to choose from, and the water temperatures range from 30 – 43°C. Perfect for a soak on cold winter day!
Getting there
Buses from Sofia to Bansko depart from the Central Bus Station and Ovcha Kupel Bus Station. Transfer time from between the two cities is about 3 hours by bus.
If you have plenty of time to spare and would rather have a scenic journey, the train makes for a magical ride. There are four trains a day in each direction, and the journey takes you through the highest train station in the Balkans. Just keep in mind that trip will take about 7 hours, which is double the amount of time it would take by bus or by car.
So there you have it! If you're looking for ski destination does it a bit off the beaten path, then heading over to Bulgaria might be exactly what you are looking for. You can browse more destinations at ski holidays 2017. Enjoy the ski season!