Bergen, Norway is a city that exudes tradition and history. This international city has managed to maintain its small town allure and atmosphere and it offers an exhilarating blend of nature, culture and a thrilling city life. Here are the top 5 places to visit in Bergen, Norway.
The Edvard Grieg Museum
This is the home of Norway's most famous composer Edvard Grieg who was born in 1843 and died in 1907. He lived in it for 22 years of his life and composed his most famous works in there. You can also see a cliff-hewn tomb where he and his wife were buried almost one century ago. His house is now a museum which is filled with mementos commemorating his life and works.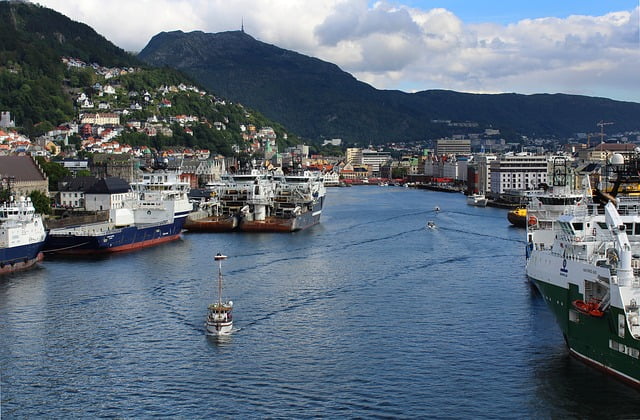 Bergen Science Center
It is one of the newest attractions in the city of Bergen. It is a visitor center where tourists get the chance to explore different apparatus and experiments. You get to feel gravity as you spin around 360 degrees inside a big ring.
The Royal Residence
It was built by King Hakon Hakonsson in the year 1247 up to the year 1261. It is adjacent to the Rosenkrantz Tower which is also a site to behold.
Bryggens Museum
This museum is founded on the excavations of Bryggen and it demonstrates commerce and the daily life of man in the middle ages. You will get to experience medieval Bergen first hand as you walk inside this museum.
The Fish Market
It is an outdoors fish market with a lot of history as it is a renowned center for fish trade. It is dotted with souvenir stores and seafood stalls. It has evolved over time and it is not what it once was as it has become modernized. It is usually crowded with people looking for seafood and tourists always find their way to it.