Elegant. This is the best word to describe Bergerac, France. Seated in the west coast of France, at the heart of Perigord Dordogne region, Bergerac boasts of breathtaking sceneries which include the Renaissance buildings from Medieval times, landscape vineyards in the outskirts of the city, street entertainment and a lot more. The Gourmet restaurants and the fact that these can be visited by foot are added charms of the place. The place is also popular with its world-class wine.
Among the top and picturesque places to visit in Bergerac, France are the following:
Musee Du Tabac
Otherwise known as "The Bergerac Tobacco Museum," the Musee Du Tabac is a perfect historical building to explore. It has five exhibition areas which tackle on the city's connection, craftsmanship, paintings, social history as well as discovery of tobacco. The museum is housed in Pyrarede House.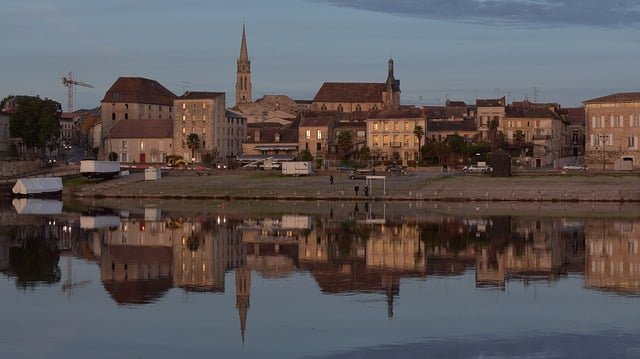 La Maison Des Vins De Bergerac
For tourists who are seeking some fun nightlife, this is the place to go. Located in Old Bergerac, this wine center is lively and cozy. It offers classical events that everyone will certainly enjoy. It also features memorabilia of the place's wine-making history.
Dordogne River
For people who want to learn the rich history of the place while relaxing, a boat trip that usually lasts for an hour is a great experience. Here, tourists will get to ride on a traditional "gabarres" or flat-bottomed boats. One will also have the chance to visit a natural bird sanctuary where he or she can have the chance to photograph a wide variety of birds.
Cyrano De Bergerac Statue
Everyone visiting the place should visit the Cyrano de Bergerac's. Characterized with a big nose, Cyrano is a lead character of a great comedy created by Edmond Rostand.
Wine And Inland Waterways Transport Museum
Since the region is popular with its wine industry, this should also be one of the places that must be visited. The museum opened way back in 1983. It features the important role of the Dordogne River in the success of the wine industry in the place. One will also witness exhibits of boats and barges that were used in the place.