Planning a holiday away with your girlfriends is a very exciting time, although it can be difficult to find a destination that everyone is agreeable on. Some may want to laze by the pool all day, whilst other are looking for adventure and some want to party. Cruise holidays are a great option for group getaways, with the limitless supply of on-board and shore activities providing something that everyone will love. From day spas to pools and evening shows, all of your friends are sure to enjoy this amazing, once in a lifetime experience. For some great inspiration, when planning your next girls only holiday, read on to discover the best cruises around.
The Mediterranean Sea
If you and your girlfriends love to indulge yourselves in a fine glass of wine or dine at some of the best restaurants in town, there's no beating Mediterranean cruises. Cruising the Mediterranean Sea, ports of interest often include destinations in Tunisia, the Greek Islands and Italy. When visiting the Greek Islands, be sure to take the time to visit Santorini, home to one of the most famous wineries in the world. Spending a day dining on sumptuous Italian foods as you overlook the Great Venice Canals is also a must for cruisers, while the marketplaces of Tunis, in Tunisia, are great for a girls day out of shopping.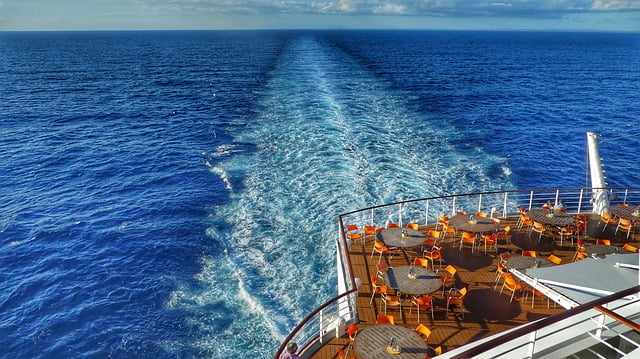 Luxury Cruising
While all reputable cruise lines are known for providing only the upmost in luxurious facilities, it doesn't get much better than those on board the Queen Mary 2, a proud family member of Cunard Cruises. The Queen Mary 2 has a stellar reputation for being the most luxurious cruise liner in the world, with the finest foods and wines you will ever taste, accompanied by adults only lounges, perfect for a relaxing escape for the noise outside. By looking at the accommodation on board these luxurious cruise liners, you will forget that you're on a boat, as they resemble the lavish features of five star resorts around the world.
Short Break Cruises
When you can only get together for a weekend away, indulge your senses by embarking on a short break cruise, many departing from the east coast of Australia. Travelling between Sydney and Melbourne, you'll be able to take advantage of all of the on board facilities, including all-inclusive meals and entertainment, as well as luxurious day spas and world class swimming facilities. Short break cruises allow you to escape the everyday grind of the hustle and bustle of the big city, while spending some quality time with your closest friends.
As you can see, cruise holidays really are the indulgent luxury that you and your girlfriends have been searching for. Get some adventure with shore excursions or simply relax in the on board day spas – however you choose to spend your time together, you are sure to have the holiday experience of a lifetime.
Written by Tara Blair

It is almost as good as dream comes true for Tara when she got an offer as a travel writer, infusing her love for travel and her passion to share wonderful moments with her fellow travellers. Tara also loves yoga and teaches part-time in a local studio.