Holland is just one of those travel destinations that can be best explored by bicycle.  The flat terrain, delightful springtime blooms, and endless bike trails leave this location fully equipped for two-wheeled adventures.  If you are looking for a destination just buzzing with springtime excitement you must check out The Netherlands.  With many Easter festivities and flowers popping up everywhere you will soon realize why the springtime is many peoples favorite time of year in this tourist dream destination.
Peddling along the various winding canals is a great way to see the different neighbouring cities of The Netherlands.  Lakes and windmills add an unbelievable fairytale backdrop to this already exquisite destination.  Soak up the amazing fresh air and ride though the towns boasting amazing shops and cafes, lined with tulips, daffodils, and hyacinths.  Check out some of the local pubs, art galleries, jewellers, specialty businesses, and of course some tasty restaurants along your ride.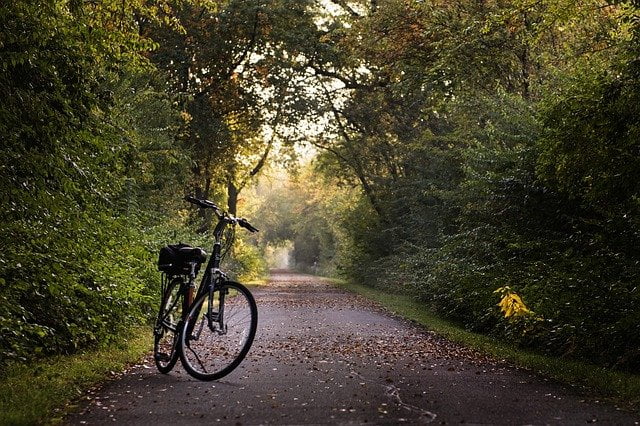 The Netherlands is also overflowing with amazing art including that of the unforgettable Rembrandt, an incredibly valuable artist in Dutch history.  His birthplace, located in Leiden, is also famous for containing the oldest university in the country.  The friendly and quaint city is full of stimulating students and travellers alike.  The bustling student population is also a good indicator of the bar scenes and nightlife that you can look forward to experiencing.
Rembrandt's famous "Night Watch" has helped dubbed him the most famous Dutch painter, and even one of the most famous artists of all time, but he is not the only artist that has been inspired by the beautiful Netherlands.  While you ride through the rows upon rows of gorgeous flowers in blooms, pass underneath some spectacular windmills and roll near some beautiful valleys and across some darling bridges, you too will find yourself inspired.  The Netherlands has no shortage of good locations for a photo op.
The Netherlands is a great location nevertheless to take your very first Holland Bike Tour.  If you had been considering a bike tour in the past but were worried that maybe you weren't in great shape, or perhaps you couldn't keep up with the rest of the group, this is a great starter location with mellow rolling roads designed to be explored by bicycle for all ages.  Who knows maybe you will uncover a new favorite way to travel!  Weather by foot, car, or pedal, this area of Holland is well worth the trip.