Travellers flock to Bodrum for its gorgeous beaches, but this port city in Turkey has much more to offer for the history buffs and culture enthusiasts. Located on the shores of the Aegean Sea, Bodrum is home to a wealth of history that dates thousands of years back.
This is a region that saw the Greeks, Persians, Ottomans and even the Crusader Knights pass through. If museums, castles, and ancient ruins hold your interest, then you'll feel right at home here in Bodrum. And with a frequent schedule, it's quite easy to get to your destination and start enjoying it sooner.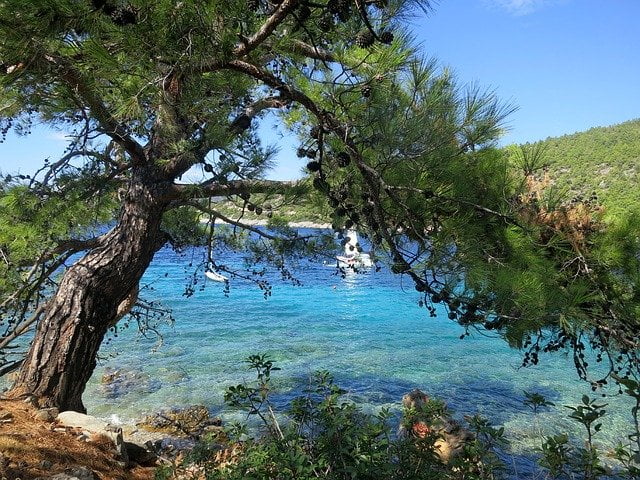 Now here's a look at some of the attractions worth checking out during your holiday:
The Mausoleum at Bodrum
Found just a short walk from the shoreline, the Mausoleum at Bodrum is one of the seven wonders of the ancient world. Commissioned by King Mausolus in the 2nd century BC and designed by famed architect Pythius, this work of art was the last resting place of the one of the most prominent governors of the Persian Empire: Mausolus himself. Upon its completion, this tomb's white marble walls stood just under 150 feet high and was topped with a series of stepped pyramids. Today the Mausoleum is mostly ruins, but visitors can still marvel and imagine what a grand and imposing structure it once was by viewing scale models, original entryways to tombs, and the relaxing gardens that now surround the site.
Bodrum Castle
Bodrum Castle overlooks the harbor, marina, and city surrounding it. Built in the early 15th century with the name Castle of St. Peter, the castle was constructed to be a stronghold against the invading Seljuk Turks from the east. Marble and stone from the ruined Mausoleum of Mausolus were used to assemble the castle. From the battalions one can capture superb views of the Aegean and nearby islands.
Museum of Underwater Archaeology
Today Bodrum Castle is home to Bodrum's Museum of Underwater Archaeology. This museum houses reconstructions and antiquities found on the floors of the southern-coast waters. Also found in the museum are a Crusader coat of arms, a glass-blowing workshop where one can watch artisans create glass pieces similar to those of medieval times, a full-sized reconstruction of a Roman ship that one can explore at his leisure, the French Tower which contains the world's only fully excavated Classical Greek shipwreck, and much more.
Ancient Theatre of Halicarnassus
A little further outside the city one finds the Ancient Theatre of Halicarnassus. This structure was finished the 2nd century BC, and while it is claimed that it could originally hold ten thousand spectators, the theatre today can hold four thousand audience members. It still functions as a venue for summer concerts, so if you find yourself in Bodrum in the summer time, you may schedule a musical experience with the deep blue of the Aegean as a backdrop.