So you've been to the Museum of Modern Art and done the Cathedral. You've even climbed up the hill to the Alcazaba Castle and visited Picasso's birth place. Where to now?
Don't fret! Malaga with its staggering total of 25 museums is the ideal place for art and culture fans. Below we have listed five museums that are either brand new, or slightly off the beaten track.
Let's start our tour…
Flamenco Museum
The Flamenco Museum in Malaga boasts a display of thousands of pieces, including beautiful flamenco dresses, mantillas, fans, men's suits and hats, as well as photographs and posters from fairs and famous flamenco tablao bars. You cannot miss this museum if you really want to soak in Spanish culture. Known as perhaps the most significant collection in the country, the museum also holds over 2000 Flamenco music records as well as twenty Spanish guitars. After the visit, you can sample typical bites in the museum's fine tapas bar.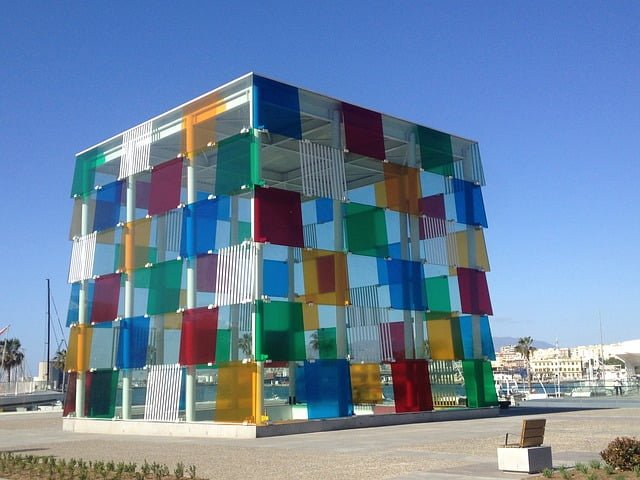 Tickets:Entrance is free, although the museum suggests visitors donate 1€
Opens:Tuesday to Sunday, 10am-2pm
Closed: Mondays
Address:C/ Ramon Franquelo 4, Malaga 29008
Tel. (+34) 952 221 380
The Interactive Music Museum
This extraordinary museum is right in Malaga's historic centre. There are almost 500 musical instruments on display, but the best thing is that you can interact with the exhibitions. Through technology, the museum teaches visitors the basics of music, and the 'Please Play' buttons and audio-visual displays are irresistible to adults and kids alike. In fact, if you are traveling with children, there are kids' groups on Saturdays and Sundays at midday, including music teaching workshops, drama and telling stories.
Tickets Adults 3€, children under 10 free entrance
Opens:Every day (includes all weekends & bank holidays), 10am-2pm and 4-8pm
Address:Muralla Plaza Marina, Malaga 29008
Tel. (+34) 952 210 440
Maritime & Sea Life Museum
This is the latest museum to open in Malaga, right next to the city's international port. Through touch screens and other interactive technology, the visitors get a comprehensive idea of marine species found on the coast of Malaga. Children especially will enjoy the Shark Room and there is an excellent exhibition on how man interacts with the sea that displays a typical Malaga fishing boat, as well as fishing, navigation and life saving equipment. After the exhibition, you get to meet the animals. The museum works together with Malaga's wildlife protection foundation, so you can visit turtles being nursed back from injuries and in the aquariums will get you close to almost 500 species of fish and other creatures.
Tickets:Children 5€, Adults 7€, Family discounts for 4 persons 20€
Opens:Every day, 10.30am-2.30pm and 4.30-6.30pm
Closed Christmas Day, 1 and 6 January
Address: Palmeral Sorpresas, Pier (Muelle) 2, Malaga Port
Tel: (+34) 952 229 287
Malaga Football Club Museum
You can imagine the recent disappointment of Malaga fans when their favourite team almost made it to the Champions League final! But the loss has not dampened their spirits for long, and at this exciting museum you can find out all about Malaga FC and get lots of delicious gossip about the team and what happens behind the scenes. Expert guides lead visitors on 45-minute tours of the Rosaleda stadium, including the dressing rooms and the President's Box. Guides are available in English, and the whole tour can be done in a wheelchair.
Opens* Monday to Wednesday, 10am-7pm, Thursday to Saturday, 3-7pm
Closed :Sundays
Tickets:Adults 8€, Children 4€
Address: La Rosaleda Stadium, Paseo Martiricos, Malaga
Tel. (+34) 952 104 488
*Opening subject to training/matches.
The Thyssen Museum
A famous art collector, Carmen Thyssen, opened a museum in Malaga in 2011. This is the latest in Malaga's impressive range of fine art galleries and museums and it has more than 200 pieces of art from Carmen Thyssen's private collection on display. The entire museum is dedicated to artists and art from Andalusia and some of the best-known painters here include Sorolla and Zurbaran. From famous Southern Spanish landscapes and sites, to typical Andalusian subjects like bullfights, religious fairs and architecture, the exhibition cleverly tells the visitor a story of the region through the ages. You are guaranteed to leave the museum with a real grasp of what Andalusia is all about and how it feels to live here.
Opens:Tuesday to Sunday,10am-8pm
Closed:Mondays
Address:Calle Compañia 10, Malaga 29008
Tel (+34) 902 303131