Planning a California trip this year? Sure you can do the same old; visiting Los Angeles with the hopes of spotting a celebrity, sizing your hands up to the celebrities cemented in the sidewalk at Grauman's Chinese Theatre or walking along the "stars" at the Hollywood Walk of Fame. Or, by visiting San Francisco where you can enjoy amazing fish tacos and taking pictures at the ever so famous Golden Gate Bridge. Or you can even travel to Disneyland in Anaheim and be a kid again. However, California offers a lot more than these highly populated tourist attractions. If you are an outdoor enthusiast, California has you covered.
Off-road Driving
California is arguably the best place to take your Jeep or off-road vehicle off the pavement and onto the trails inaccessible to a coup or sedan. If you are the type who loves the scenic outdoors with views that take you away from society, you will want to visit Barrett Lake and TJ Lake (pictured left). The Barrett Lake off-road trails will prove to be difficult for any Jeep driving, off-road enthusiast. These Lake's also offer hiking trails with some serious views, allowing an outdoor enthusiast to experience two hobbies in one day.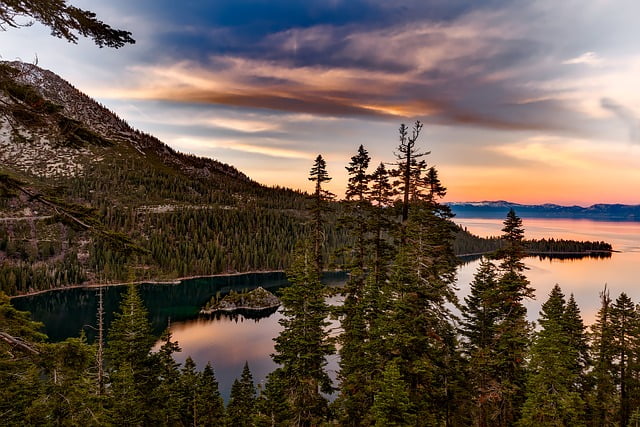 However, the can't miss off-road destination in California is the Rubicon Trail. Its 22-miles of on and off-road trails, provide the ultimate challenge for all off-road drivers. It is also a great place for a beginner to practice their skills. It is the perfect day trip to take if vacationing at the beautiful Lake Tahoe, as it is just due west of it. These trails are world renowned and the opportunity to tackle them should not be passed up.
Hiking
With mountains, desserts and beaches, California's diverse terrain is a hiker's delight. With multiple options throughout California, a hiking enthusiast can easily incorporate a day on the trails into their vacation itinerary. While in Southern California be sure to check out Malibu Creek State Park, located 25 miles from Downtown Los Angeles. It offers 15 miles of trail along the twenty-five mile Malibu Creek.
If you are in Northern California, be sure to check the hiking trails at Emerald State Park. Famous for the 1929 Vikingsholm house of Laura Knight, it offers lake side hiking trails. Travel here in the summer where tours will provide views of Lake Tahoe as well as Fannette Island(pictured right). Be sure to bring a bathing suit as you will not want to pass up the opportunity of taking a refreshing dip in Lake Tahoe at the end of the hike.
This is a guest post from Karla Fetrow – an experienced off-road driver tackling some of the toughest terrain in the U.S in Alaska on a daily basis. Having been raised in the remote areas of Alaska, it is common knowledge to the rural inhabitant that there are places you just can't go without a Jeep, Jeep Wrangler or other sturdy off-road vehicle.