There is no better place than New York when visiting Northern America. Whether you are visiting for leisure or business, it is paramount to carry a camera with you. This is because you will need to photograph the many places of interest that you will visit. The 5 places to photograph in New York to make your visit memorable include:
Fort Tryon Park
This is a wonderful park filled with lovely flowers and its located next to the River Hudson. You will also be able to get exceptional views of Great landmarks in the area like the George Washington Bridge which you can also photograph.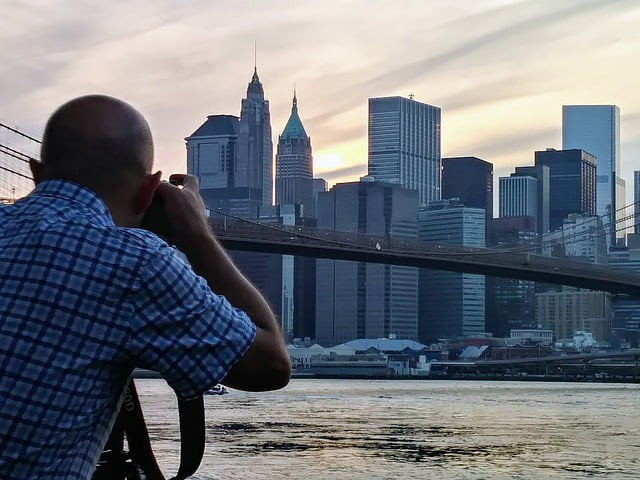 Roosevelt Island Park
Roosevelt Island Park avails the best height for you to take the best shot at midtown Manhattan. The more than 230 feet height that the tram avails is not only the best place to take photographs of Queensboro Bridge, but also have an exceptional experience for those visiting the city.
Brooklyn Bridge Park
Brooklyn Bridge Park is another gem in New York city that you will love to visit with your family. Take photographs from this extraordinary park that contains an incredible water front. Visit awesome play ground with your kids and do not forget a spin at the Jane's Carousel.
Queens Art Museum
The Queens Art Museum is nothing less than splendid with a panorama that is unmatched. It is one of the best places where you can take photographs of many items of art, to act as a reminder of your visit to this great city. It is the one and only place you can see the whole borough at once.
Empire State Building
The Empire State Building is a landmark worth mentioning to those visiting the city. And of course visitors are encouraged to photograph the city from the 86th floor. If you want to go up to the 102 floor a small fee is charged, however, its worth every coin spent. Welcome to New York and enjoy the iconic sights from this building.