Planning a getaway with the kids? Cardiff is a great place to visit as a family – it's packed with all kinds of attractions, a lot of which can be enjoyed by people of any age. This means you can visit spots that are just as interesting for you as for the kids – and vice versa!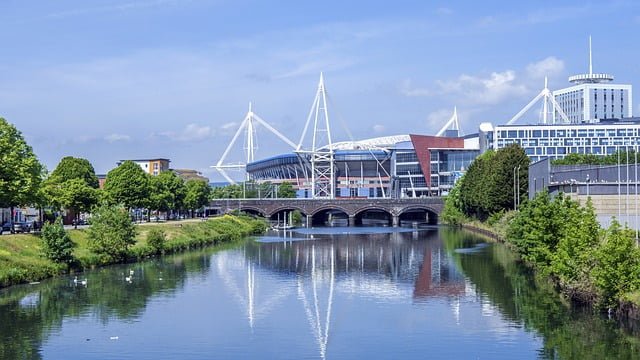 I've compiled a list of spots I think you really shouldn't miss – hopefully they will give you a little inspiration for your break.
Educational attractions
Let's look at educational attractions first. There is a wide variety of sites in Cardiff that combine fun with learning and, for the most part, your children are unlikely to realise they are having a history or science lesson while they are enjoying their day out!
The first place to visit is Cardiff Castle. Situated right in the heart of the city, it is perhaps Cardiff's most famous icon, and it's easy to spend hours on end exploring it. Having a 2,000 year history, the site can be traced all the way back to the 50s AD, when a Roman fort was first established here.
Since then, the interior of the castle has been redecorated – somewhat lavishly – with marble, gilding, intricate carvings and more, making it resemble something from a Gothic fairytale. If you're travelling with young children, it's a good idea to let them take the family trail while you're there, which asks them to find the answers to a series of questions based on what they can see.
The castle is also home to some beautiful grounds, which are perfect for letting the children run off some steam in!
Our next educational attraction is the National Museum Cardiff, which houses a number of national collections, including art, natural history and geology. Actually, the art section is contained in the new National Museum of Art, which is in the same building. It covers a pretty broad spectrum – you can see everything from paintings and drawings to ceramics and silver – but it's particularly well known for its Impressionist collection.
Fun places to visit
I'm not saying that the above attractions aren't fun, but this next set probably can't be classified as educational in any traditional sense! I think probably the most exciting place to take the kids – provided they are fans of Doctor Who, that is – is the Doctor Who Experience on Cardiff Bay.
What is particularly fun about this place is that it combines museum-style collections related to the show with an interactive experience. So, before you browse past costumes, TARDIS sets and other memorabilia, you can go on a whirlwind time-travelling adventure to help the Doctor defeat his enemies!
If your children (or you!) are fans of the show, it's also worth taking a Doctor Who walking tour around the city; this will show you some famous filming spots.
Another fun place to take the kids is Go Ape!. It's not actually in Cardiff itself, though, so you need to be willing to take a short drive. If your kids are adventurous it's definitely worth it, since they'll get to try all kinds of daring activities in Margam Country Park. This includes crossing tree-top rope bridges, zip-wiring through the forest canopy and leaping off Tarzan-like swings.
Meanwhile, if you're just looking for a relatively simple, fun way to spend a few hours back in Cardiff, take a trip to the Red Dragon Centre. This is home to lots of restaurants and cafes, a bowling alley and a cinema complete with a digital IMAX screen, so there's plenty to keep the kids busy for an afternoon.
You can get even more ideas for what to do on family breaks in Cardiff, Wales.