Do you and your family love getting away from it all when you are taking your holidays? Who doesn't love a family holiday?
Morzine
How does plenty of outdoor activities and getting closer to nature on a break in the French Alps sound?  Great, well here are a few places to choose from, all with a plethora of activities to choose from.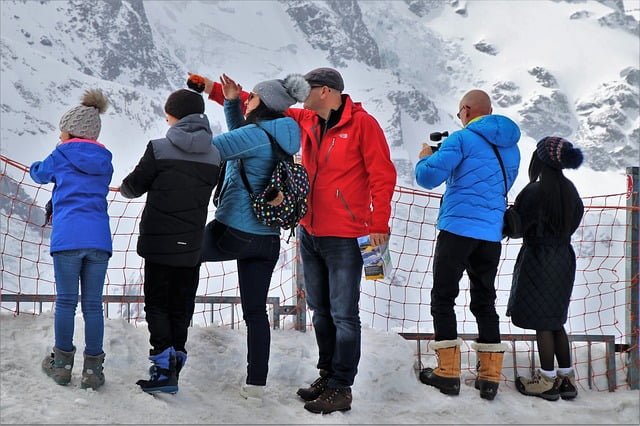 Action packed adventure awaits in this beautiful Savoyard location. The surrounding fresh water rivers make it a perfect place for trying water sports such as rafting and kayaking. The summer months are especially fine as the area opens up for visitors to explore. It's a great place to consider when researching family activity holidays. The resort is a busy bustling place but also has a laid-back feel.
Some of the top things to do in Morzine are:
Be an apprentice farmer for the day. Kids will love this day on the farm where they can help to feed and look after the animals, learn to make cheese and butter. A real insight into life on an Alpine farm and for kids to understand where their food comes from.
Zip wire across the valley on 'The Fantasticable'. At the top of the Chaux Fleurie lift you will find this zip wire which takes you over 3 Kms in two stages. Strapped into a harness you will reach speeds of up to 100Km per hour, flying by the trees and scenery below.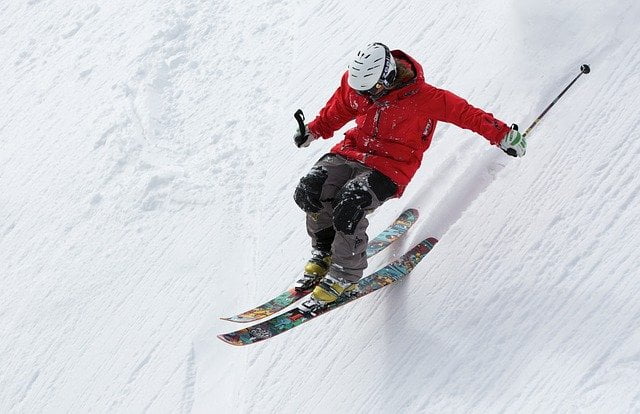 For both fun and relaxation visit the aquatic park.  This pool complex has slides, rivers and waves for the kids to enjoy splashing about in the water. A great way to cool off in the heat. For tired parents, the sunbathing area and solarium provide a place to relax and enjoy the summer sun.
Choose Morzine for a thrilling family holiday with more than enough activities to wear out the kids and keep them entertained.
Les Gets
This pretty Alpine town offers its visitors the perfect scenic setting for a family holiday. Having many different things to see and do, Les Gets draws guests from adrenalin junkies to culture lovers.
Some of the top things to do in Les Gets are:
Try the world-famous Avalanche cup downhill course which will really test the mountain biking skills. This run is used in professional events across the area but it caters for beginners too. run" sections which skirt the hard or technical bits.
The adventure park in the Nyon forest nearby offers fun in the treetops for all the family. Here you'll find zip wires, ladders, rope swings and more to explore the forest in a different kind of way.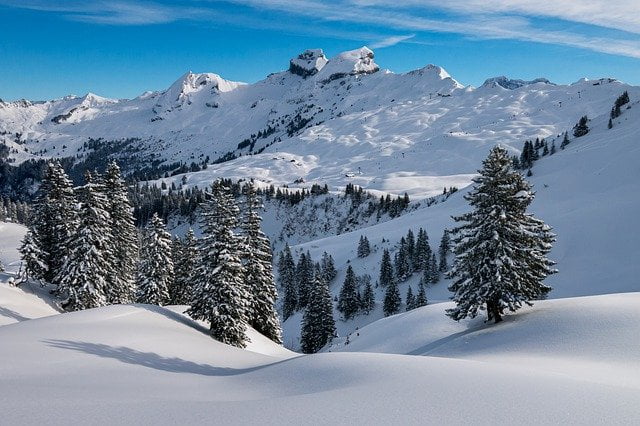 Hike the high mountain route and even cross over the Franco-Swiss border in the Portes du Soleil area.  Use the lifts to get to the top or make your way by foot or bike. There are lots of different routes for all abilities. The highest points around Avoriaz can reach over 2000 metres.
There's adventure to be had in Les Gets, but you can also have a relaxing time too. The traditional town has lots of shops and cafes to enjoy and the nightlife is good too. Les Gets is twinned with nearby Morzine so you can also enjoy the entertainment on offer there.
Choose Les Gets for its great food, beautiful scenery and family fun.     
Tignes
If you want summer skiing, then this resort with a year-round glacier is the place for you. It's not just skiing, but snowshoeing and boarding too. Tignes is known as a sporty resort with some extreme activities available for visitors to try. There's also plenty of sunshine due to its southern location.  Active families will love this busting resort with so much choice in things to do.
Some of the top things to do in Tignes are:
Take your crampons or snowshoes with you and enjoy a walk on the Glacier. The Aeroski lift will take you to the top where you can walk along the ridge to the Glacier. The walk is not too difficult and can be undertaken by those with moderate fitness levels. The spectacular views are definitely worth it.
Tignes bike park has an outstanding array of jumps, banks and all kinds of obstacles to try tricks with your mountain bike. Don't miss the 'Crazy Airbag' where after climbing to the top of a tower you can jump down in safety to the airbag below.   
Ever wondered what it is like to walk on water? Get close by trying paddle boarding on Tignes lake. This activity is free with some resort packages and is a great way to get fit in the mountains. It's not easy but with a bit of practice, you'll get the hang of it.
Choose Tignes for meeting and mingling with other families and for group activities involving lots of people. Great if the kids want to mix and play with other holiday makers of the same age.
Val D'Isere
Known as a more glamourous resort area, you can enjoy premium activities in Val D'Isere. As one of the most famous Alpine resorts, there is plenty of family fun to have.  Another location which has plenty of sunshine in the summer, you'll enjoy soaking up the sun in the open air markets, cafes and bars in the resort centre.
Some of the top things to do in Val D'Isere are:
Road biking in the Col de l'Iseran, where you can cross the highest route in the Alps. If you love cycling you will want to try out this famous trail. Holiday makers can try the ride on their mountain bikes but using a road bike is best.
Via Ferrata is a must do activity where you can follow marked routes through the mountains and you are helped along by steps, bridges and ladders. For extra safety, you are harnessed to prevent any accidents. The route is suitable for adults and children over the age of 8 years. 
Parapenting. Starting from the heights of the mountain you can glide down to the bottom of the valley on a tandem paraglider controlled by your instructor. The parachute is controlled by the instructor while you can enjoy the ride and the amazing views.
Choose Val D'Isere for a more personal activity holiday. You can enjoy private lessons and tours which are catered just for you and your family.
So where will you choose to take your backpacking family holiday?
Backpacking with kids can be tricky and it's hard to keep everything together especially when you have a lot of luggage to bring. The great thing about these resorts in the French Alps is that you can pick up and hire any equipment you need and there are plenty of facilities available to you. Also, you just don't need very much to enjoy yourself here!
Wherever you choose to visit in the French Alps you will be surrounded by amazing mountain scenery, waterfalls, lakes and countryside. Your family will thank you for an exciting and memorable experience. What is your favourite family activity destination in the French Alps? Has it made this list?