Cologne is the fourth largest city in Germany located in the state of North Rhine-Westphalia. It has a population of over 10 million and is built on both sides of the Rhine River. It is a major tourist hub in Germany, famous for its rich cultural heritage and famous architecture that dates back to medieval times. Here, we take a look at 5 places to visit in Cologne, Germany.
(1) Cologne Cathedral
It is impossible to visit Cologne and not visit the Cologne Cathedral. It is a Gothic church, which was started in 1248 and was completed in the year 1880. The church was declared a World Heritage Site in the hear 1996 and in it you will find the Shrine of the Three Kings. These are said to contain relics of the Three Magi.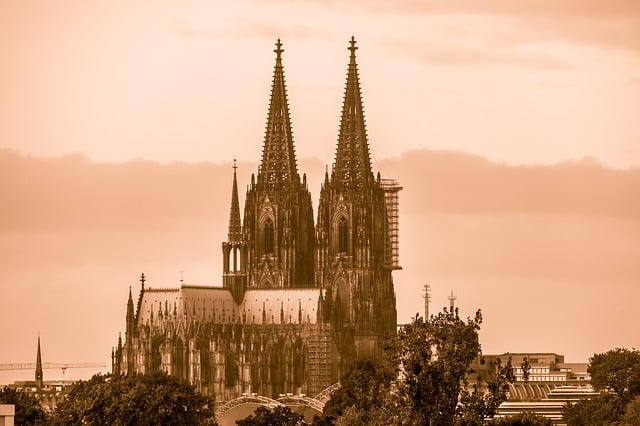 (2) Cologne City Hall
The Cologne City Hall is the center of governance in Cologne. It houses all the important government offices and the office of the Lord Mayor within its premises. It is the oldest city hall in Germany, with a documented history that dates back 900 years. Its architecture is a rare combination of the Gothic style tower, the Renaissance style and the main atrium being of the Modern Movement style.
(3) Koelner Zoo
Located centrally in the city of Cologne is the Koelner Zoo. The zoo houses more animals than any other zoo in Germany. Other attractions include an aquarium and the world's largest elephant park. The zoo is open 365 days a year from 9 a.m- 6 p.m.
(4) Museum Ludwig
The museum houses a wide range of modern art including the works from Pop Art, Surrealism and has one of the world's largest Picasso collections. Other works include those of artists such as Andy Warhol and Dali. It is open from Tuesday to Sunday.
(5) Hohenzollern Bridge
The Hohenzollern Bridge is located on the Rhine River. Its construction began in the year 1907 and was completed in 1911. After its destruction in 1945 and reconstruction, it is used for train and pedestrian traffic and is one of the busiest bridges in Germany.