First time cruising? You are about to enjoy the holiday of a lifetime. However, you will undoubtedly have lots of questions that you need answering for your first time, and one of the main factors to consider is choosing your cabin.
A cabin is simply the room where you will stay during your cruise. There are many factors that you should take into account when booking yours, so here is a rundown of what you need to know.
Numerous Categories to Choose From
One of the first considerations is the category of cabin that you would like to stay in. When you first start looking at categories, you may be surprised to find as many as 20 or more categories available, depending on the cruise ship.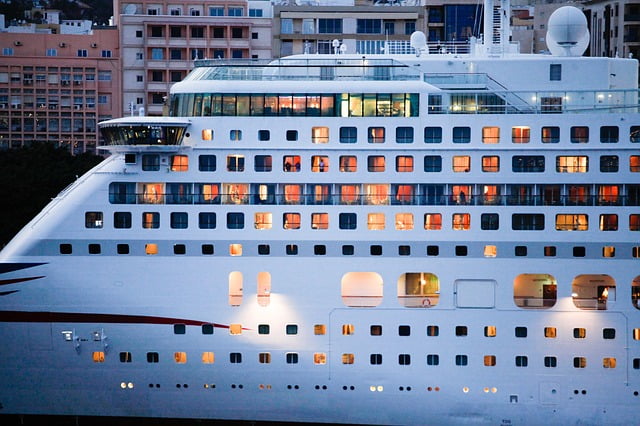 However, these all come down to a few standard cabins at the end of the day, consisting of inside cabins (no window), outside cabins (small window), balcony cabins (come with a private balcony) and suites (larger and with more amenities). It is variations of these main categories that leads to so many other categories to choose from.
So, first things first: decide which main type of cabin you would like, and then you are ready to start looking at the other factors, which include all of the following.
Size & Layout
The smallest cabins can be really small, so it's important to find out the exact size before you book to make sure you have enough space.
Basic cabins are the smallest and the cheapest. If you are not planning to spend much time in your cabin and you will simply use it for sleeping, you may decide to buy the cheapest you can find. However, if you think you will spend more time in your cabin, choosing a decent size could be a better idea.
The layouts of cabins will also vary. Sometimes you will have a single room, other times you will have a separate sleeping area that can be curtained off from the rest of the room. Some cabins are designed for families, and these are usually suites and may have a separate room for the children.
You may even find a cabin for solo passengers if you are travelling alone, but these are quite rare.
Decide on a Location
Whichever cruise line you choose, whether you opt for P&O Cruises or the Disney Cruise Line, the location of your cabin will be another important factor.
How stable the cabin is depends on where it is located. If you or anyone you travel with gets seasick, try to choose a cabin located low down and towards the middle where the ship is most stable.
Also consider how close you would like to be to the amenities on board. For example, if you want to spend a lot of time in the gym or in the pool, you may want to choose a cabin near to these.
If you want to reduce the amount of walking you have to do each day, you may want to book a cabin near to an elevator. And also consider the noise level because if your cabin is near to the pool or gym, the noise may bother you.
Cabin Amenities
If you simply want to choose the most basic cabin you can find, it will come with simple amenities like a cabin steward to clean the room. However, you may want to pay more for extra amenities. Depending on the cruise, these could include:
Priority boarding
Butler service
Afternoon canapés
Bar
Concierge service
Hot tub
Walk-in closet
In some suites, you may find that they come with exclusive access to private areas like decks and swimming pools.
Guarantee Cabins
Guarantee cabins may be available for your cruise, which you might want to consider. With these, you pay a low rate but don't choose your actual cabin, and instead you just choose the cabin type.
The cruise line then selects your cabin for you, which could be a good one, or it could be the worst in that category. If you are not bothered about the type of cabin you end up with, you may want to take the risk and see what happens.
When to Book Your Cruise
Finally, if you want to get a cheaper price for your cabin, make sure you book early. The earlier you book, the lower the prices tend to be. The alternative is to wait until the last minute to pick up a bargain, but then this will often limit the choice of cabins available. What to save more? Check out the advice from Frommers for more money-saving cruise tips.
Enjoy Your First Cruise in the Perfect Cabin
This information will all come in handy to help you make the right decision when you choose your cabin for your first cruise. Book early if you want to have the widest choice of cabins, and keep all of these factors in mind to make sure you choose the best cabin possible.