Everyone is welcome in the gorgeous Black Sea coastal-city of Constanta, Romania. Come visit, and enjoy all the things that are offered here. You are sure to have a wonderful time.
Folk Art Museum
An English-speaking tour guide is available to show you the more than 16,000 exhibits that represent all the Romanian regions. The traditional way of life is shown through the displays of traditional peasant home interiors, household items, jewelry, folk costumes, musical instruments and more.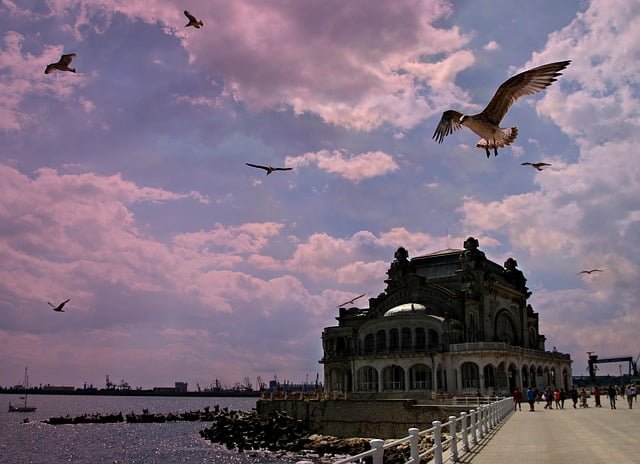 Natural Sciences Museum Complex
This includes several different sections that include a planetarium and aquarium. Shows are held featuring dolphins and seals. You will see several birds from Asia, Africa, Australia, New Guinea and South America. There are also parrots, pelicans, ducks, swans, geese, peacocks, pheasants and more.
Venus Beach
This is a great beach for a family with children that do not want the loud music and party atmosphere of other beaches. You will find this a very clean and quiet place with warm inviting waters to swim in and perfectly white sand to build sand castles. Bring a picnic and spend the day relaxing.
Histria Fortress
Come explore the ruins of this ancient Greek city. You will see Roman baths, temples of Zeus and Aprhodite and various other remains of the great civilization. Guided tours are available. Be sure to stop at the nearby restaurant for a taste of the local cuisine.
Irish Pub
Locals and visitors alike enjoy this wonderful place. Pub food is served, along with steaks, pasta, duck and many specialty dishes. A large variety of drinks are available, and you can enjoy them inside or on the terrace overlooking the sea.