Come visit the festival capital of Florida, better known as Daytona Beach, Florida. It can easily become the next destination for you and your friends or family. In case you're unfamiliar with this area and all that it has to offer, we put together our top five things to do in Daytona Beach that are sure to have you entertained. So, if visiting Daytona Beach ever crossed your mind, but you are unsure of where to start, you have come to the right place!
23 Mile Long Beach
Here anyone can relax along the 23 mile long beach of beautiful, white sand and breathtaking ocean views. You can find the perfect spot to sit on the beach or sit in the car on the beach, watch the sunset and allow the scenery to create a little romance on the trip. The beaches are open to all, 24/7 even if that person has a disability.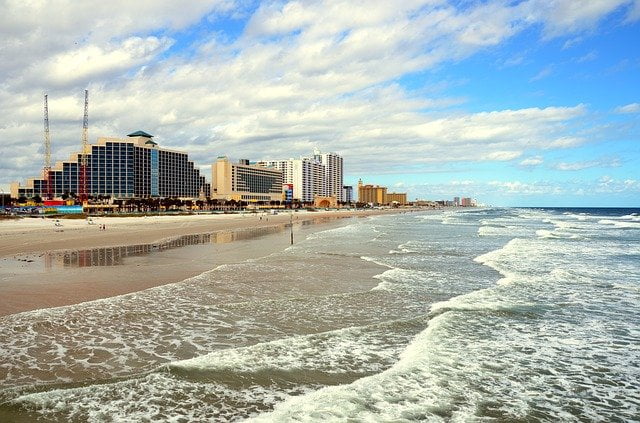 Water Activities
If relaxing on the beach isn't your cup of tea, then try taking part in some of the many water activities Daytona Beach has to offer. Enjoy everything from fishing, boating, surfing to watching the dolphins. Also there are areas to go parasailing and enjoy the waters that way. Finally, don't forget about the historic cruises that Daytona offers.
Daytona International Speedway
One of the main attractions for many visiting Daytona Beach is the Daytona International Speedway. Come and see the landmark and home of the Daytona 500. Here you can get an up close and personal look at the NASCAR clothing, tracks and games.
Daytona Beach
Daytona Beach boosts nightlife like no other. You can find all sorts of luxurious clubs, everything from comedy, dance, bar and pubs, cigar bars and wine bars for the adults to enjoy. There is something here for everyone!
Ponce Inlet
And lastly, you cannot visit without learning a little bit of Daytona Beach history. Some sites to visit would be the Historic Ponce Inlet Walking and Biking Tour. Also see the water taxi and the Timucuan botanical gardens. Visiting the historic areas give a better understanding of the present Daytona Beach, FL.