The Queen City of the West is the capital and the largest city of Colorado. Being one of the highest major cities in the US, Denver earned the nickname Mile-High City. When talking about Denver, most immediately think about the Rocky Mountains. But Denver is so much more than a portal city to the Rockies, as the city's attractions and activities are a delight to any visitor.
Larimer Square
In 1858, before the city expanded, this was the place where the whole Denver community lived. Nowadays, this historic downtown neighborhood is the perfect nesting place for various cultural and artistic events, restaurants, shops, historic buildings and a great setting for some late night drinks.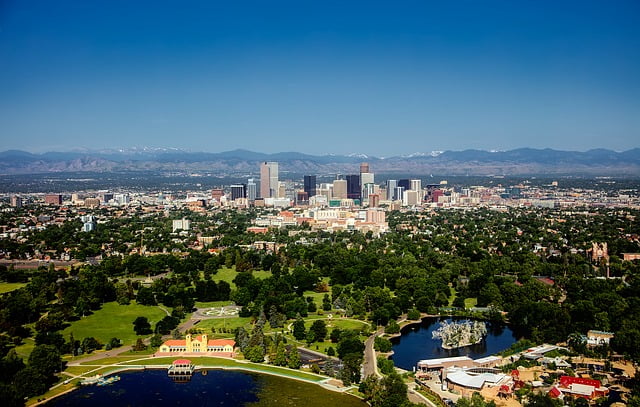 Elitch Gardens Theme Park
Build up in 1890, Elitch Gardens is the only downtown theme and water park in the US. A very nice and retro amusement park, the Elitch offers a good old-fashioned American fun time. The 100 foot Ferris wheel, roller-coasters, carousels and many other rides, make a guaranteed awesome day for kids as well as for adults.
Denver Zoo
Located in the northeast corner of City Park, the Denver Zoo has over 700 species of animals. Not only that you can see the beautiful animals and the nursery in this replica of a Kenyan nature preserve, but you can also ride the natural gas-powered train, the Denver Zoo being the first zoo in the country to ever use such a train.
Loveland Ski Area
Adequately close to downtown Denver, the Loveland Ski Area is a great place to book for the winter season. Kids, professional as well as beginner skiers and snowboarders can really have a blast here, at a fair price.
Denver Microbrew Tour
One of the best things to do in the Mile-High City is to take the Denver Microbrew Tour, a 1.5 mile guided walking tour through the Ballpark Neighborhood and LODO (lower downtown) districts. The tour includes visits to various microbreweries and a tap room, free beer samples and pints, beer trivia and scandalous Denver history.