Miami is a hot destination for couples, single travelers and families. Visitors can find their way to the hot spots without breaking the bank.
The Best Beaches
South Beach may be one of the most well-known beaches in the U.S. The beach is known for creating a welcoming atmosphere for people who are looking to party while they're visiting Miami. Recreational activities including volleyball, biking and skating can be enjoyed at South Beach.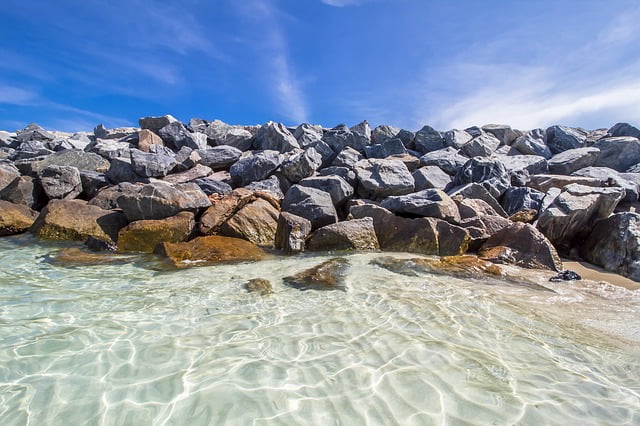 Crandon Park Beach is ideal for families. There is a small amusement park and plenty of shade for families that want to spend an entire day lounging by the ocean. Outdoor roller skating and a fountain that kids can splash in keep kids busy and parents happy.
Hot Bars
Mac's Club Deuce in South Beach is a favorite spot of celebrities who happen to be in Miami. The dark exterior sets the mood for people who are looking for some fun and exciting nightlife.
Restaurants For Any Taste
Miami is known for its diverse cuisine. The city's Cuban population means that visitors can get authentic Cuban food in both casual and formal settings. Versailles is an ideal location in Little Havana that serves up an authentic experience. The best part about this restaurant is that it is open all the time.
Zuma offers a formal dining experience and serves high-quality Japanese cuisine. The dining experience at this hot spot with beautiful views has a high cost, but visitors to the restaurant always leave thinking that it was worth it.
Special Events
The best event of the year in Miami is the Miami Attractions Month in October. The entire month is filled with discounts at top attractions across the city. Travelers can stick to a tight budget by choosing to visit the city in October. Visit the Miami Attractions Month website for more information.
Tourist Attractions
Travelers may not want to spend their time at known tourist attractions, but there are some destinations in Miami that make dealing with the crowds worth it. Everglades National Park gives travelers the opportunity to see crocodiles, panthers and manatees in the wild.
The Art Deco District in South Beach gives travelers a chance to see beautiful buildings in a unique style that also offer shopping and dining opportunities. The proximity to the beaches makes this an ideal Miami attraction for families, couples and single travelers.