Costa Rica is a beautiful country to visit and has warm weather all year long. Located in Central America, Costa Rica has many diverse locations to visit including the coastal beaches, volcanoes, national parks, and mountain rangers. With such a diverse setting, there are plenty of activities to participate in including watching sea turtles, fishing, hiking, swimming, and so much more. Below are a few reasons to consider vacations in Costa Rica:
Monteverde Cloud Forest is a great place to experience nature. Clouds cover the canopy of the forest, allowing very little sunlight to shine through. The clouds covering the forest causes slower evaporation, leaving plenty of moisture to promote plant growth. There are over 400 species of birds, 100 mammals, and 1,200 species of reptiles and amphibians living in the forest. Tortuguero National Park is the third most visited park in Costa Rica, and can only be reached by plane or boat. The national park has many different habits including rainforests, beaches, and lagoons.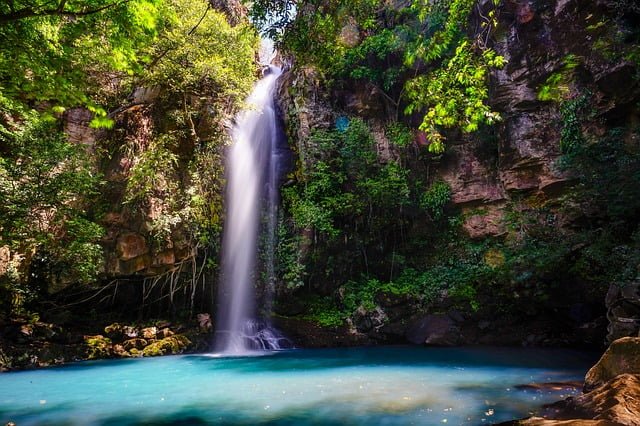 v
Sea turtles regularly visit the 20 miles of coastline to nest and lay their eggs, and they can also be seen in other locations along the canal throughout the park. Costa Rica is also the home of the Arenal Volcano, the most active volcano in the country. The volcano's largest eruption was in 1968, and has had smaller constant eruptions since then. There hasn't been much action since 2010, but smoke can still be seen coming out of the volcano some days. The lava still flows under the surface, heating the natural hot springs. Hiking, whitewater rafting, and horseback riding are popular activities to participate in today.
Located on the northern pacific coast, Tamarindo is a great place to visit if you enjoy surfing or lounging on the beach. The beaches are clean and a great place to swim or sunbathe during the day. Tamarindo is known for its prime sportfishing and surfing, and travelers can also enjoy other outdoor activities such as sailing, horseback riding, and sea turtle watching. There are also plenty of bars, shops, and restaurants to enjoy after the sun goes down.
Rincon de la Vieja, located in north-western Costa Rica, is a mountain range that reaches a height of 6,286 feet above sea level. There are a number of activities that will keep visitors busy including horseback riding, hiking trails, mountain biking, and water tubing. Hot springs and numerous waterfalls can be found in the mountains and are great for swimming and relaxing.