Small, rich, and teeming with exciting options – Qatar is the perfect place to spend a luxurious, fun-filled, and wholesome experience. This Middle-eastern nation, rich in culture and heritage, is a joy to explore.
Doha: Sophisticated, diverse, contemporary, and traditional, Doha is Qatar's most vibrant city. Visit the Museum of Islamic Architecture. Don't forget to check out the National Museum of Qatar. If you are travelling with family, the kids are sure to love the marine aquarium at the latter.
For shopping, head to the Villagio mall or the SouqWaqif for some souvenirs and traditional purchases. After a long afternoon, take a stroll by Al-Corniche for relaxation and pleasant views. For added enjoyment, make sure you rent a car in Qatar to go around! You can also pack a picnic lunch and drive down to Al-Shahaneya- a natural conservatory. Visit the Turkey Central Restaurant to get a taste of scrumptious appetizers such as the chillilabneh and the mouthwatering shish-tawook.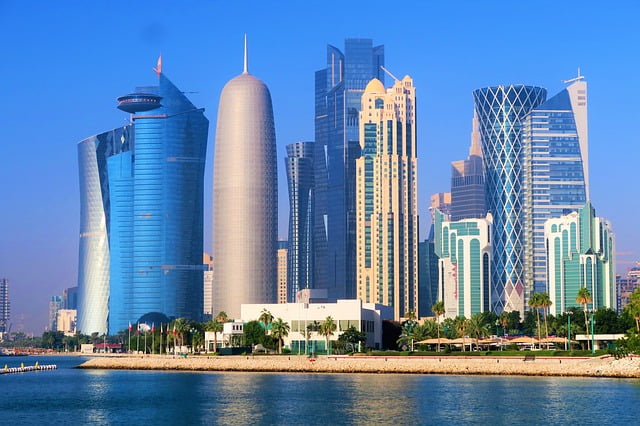 Al-Khor: Al Khor holds historical significance as it is the centre of the now extinct pearl trading industry. Located a few kilometers from Doha, Al-Khor is famed for its watchtowers and port. There are plenty of fishing boats and you can hop on to one to get away from the din of Doha's traffic. Although, the Corniche at Al-Khor pales a bit as compared to Doha's Corniche, it is still a fantastic place to relax amidst thinner crowds. You can play a game of beach volleyball or cricket if you feel up to it, or simply soak up the sun. You can also have a quick bite at one of the eating joints near the port which offer fast food and drinks at low prices. Alternately, you can try the lulu hypermarket which houses a number of popular food-chains such as Chilis, Mother Care, Baskin Robbins etc.
Al-Rayyan: A municipality of Qatar, Al-Rayyan is smaller and limited in scope as compared to Doha. However, it does have a quaint, bucolic charm of its own. Primarily, a centre of irrigation, the place is abounding in farms. Visit Al Rayyan's Zekreet beach for a barbeque meal with friends or family. Don't forget to note the fantastic rock formation of the place. Drive down a few more kilometers to reach Film City- a fort in the middle of nowhere, popularly known as the site of the opening scene of the movie "Transformers." It is a great place to click some pictures!
Whether it is adventure you are seeking, some quiet time to contemplate by the beach or just good food and entertainment, Qatar has it all!