For anyone taking trip to Europe for an extended period, it's great to be able to combine some city sightseeing with some relaxation time on the beach. It depends how long you've got to spend in the area of course, but in a trip of four weeks, it's quite feasible to see some of the most well-known cities as well as having a bit of time on the beach.
For a first time visitor to Europe, the must-do cities would always include Paris, London and Rome. For most people Paris or London will probably be your starting point as you'd usually fly into one of these two capital cities on any long-haul flight.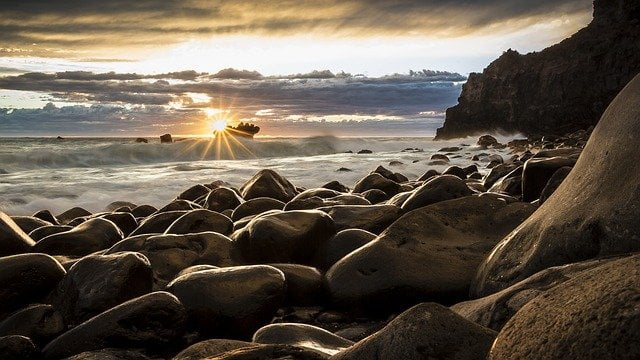 Whether you choose to spend a couple of days in each of the major cities or longer really depends on how much time you have available. It's easy enough to get a flavour of Paris, London and Rome in a couple of days, especially if you pre-book certain attractions like a time slot for going up the Eiffel Tower or to take a tour round the Colosseum in Rome.
If you happen to be visiting Europe in the winter, it's still possible to enjoy some beach time if you travel to a location like Gran Canaria, one of the larger Canary Islands. The Canaries are located just off the north-west coast of Africa, so benefit from a warm and sunny climate year round. It's easy enough to book a holiday there at any time of year. You can fly to the Canaries from most UK airports easily as it's a very popular destination with the British holidaymakers seeking some winter sun.
Spending a week or so on a package holiday in the middle of an extended trip where you're generally moving accommodation every couple of nights can really do wonders for giving you a bit of a break from the feeling that you're constantly on the move. Taking this kind of break in the middle of a tour will refresh you and leave you ready to do some more city sightseeing with a fresh pair of eyes.