Durban, the fourth largest city in South Africa is an incredible mixture of postcard-perfect beaches, year-round sunshine, an eccentric pot of cultural influences, and unparalleled weather. Hence, the city is one of the most loved South African cities that stimulate, hypnotize and seduce with its colours and allure…
With the sound of gnome music permeating through the air, taxis hooting around, a rich diversity and that subtle ethnic touch. Durban is the place to be. Despite it being underrated by tourists, Durban is a place where warm water, hot summers, and a laid-back vibe takes over the city…With the long beaches lapped by the warm Indian Ocean, a mild subtropical climate and incredible cultural influences, you're bound to fall in love. In this article, I will provide a comprehensive Durban guide.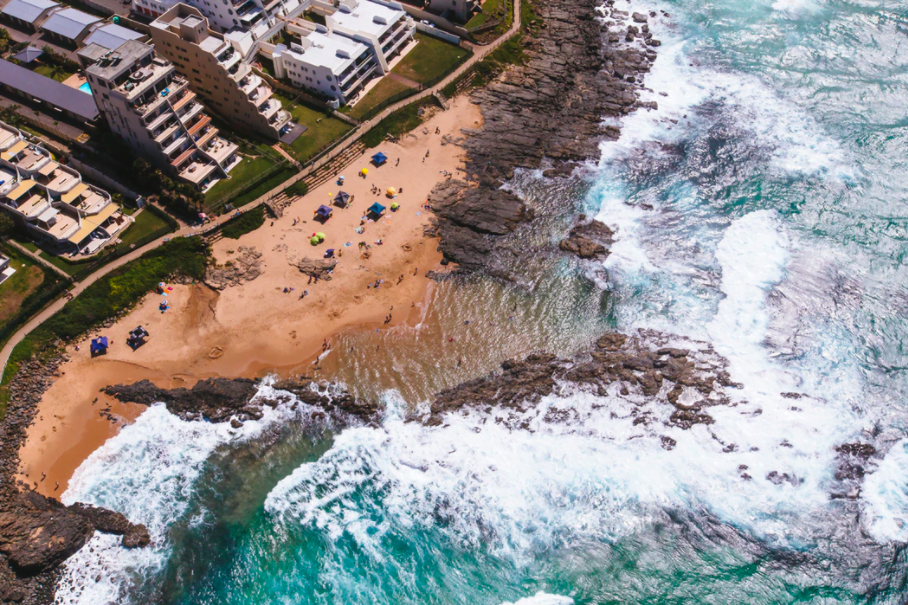 Photo by Jason Briscoe via Unsplash
Things to do in Durban
Golden Mile
What better way to discover a city than by taking a water tour around it? Walk the Golden Mile and explore the beauty of this beachfront promenade with the Indian Ocean lapping the streets, and the broad golden beaches are a sight to behold.
Moreover, you'll find all types of people coming to surf, swim, fish, or just bask under the sunshine. While others are skating around or playing volleyball. It's a place that bustles with activity. From the restaurants, hotels and shops, to the people who fill the place with life.
Whether you just want to go for a jog or skateboard your evening away. You can do it all at the Golden Mile. Furthermore, you can also check out some of the top highlights there. From the uShaka Marine World to the Moses Mabhida Stadium.
Durban Botanic Garden
You'd be surprised to know that the Durban Botanic Garden is the oldest in all of Africa.
Additionally. nestled inside the slopes of Berea Hill, you'll be surrounded with all types of gorgeous plantings and exotic lush greenery.
From palm trees to orchids, you'll be able to truly get a gist of the incredible biodiversity that Africa is blessed with. If you're a bird lover, you can also enjoy the fifty different species of birds that live there.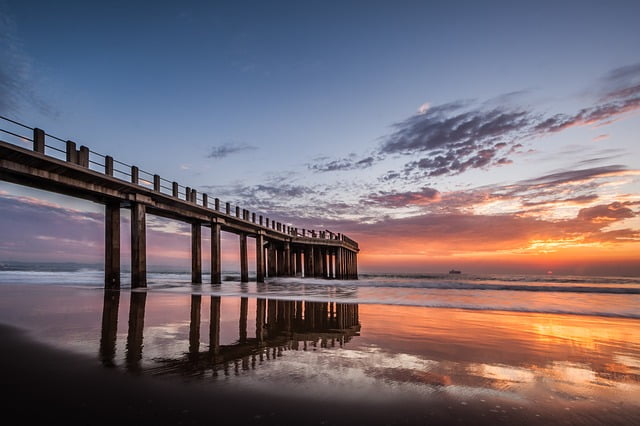 Indian Quarter
The shouts of vendors, the overlapping smell of spices, the permeating bustling atmosphere, the mix of sights, sounds and exoticness all make the Indian Quarter one of the must visits in Durban.
Get lost in the endless narrow pavements in the market, bargain for our products, get the most exotic shawls, foods, and jewellery and enjoy the multicultural mix of it all.
You'll find the best bargains, some of the top handmade jewellery, and wonderful incense and spices. And since it's easy to get a cheap flight to Durban. You can easily enjoy the beauty of the city any time of the year.
Ushaka Marine World
The thing about marine worlds is that they make you forget all about the real world for a while. Just like sea world, you'll find that Ushaka is set on shipwrecks that immediately set the mood.
You'll find that you can get up close and personal with all sorts of marine life making the Ushaka an underwater wonderland.
Get lost in the beauty of the extravagant fish, learn about new species or just watch a show at a Dolphin Stadium.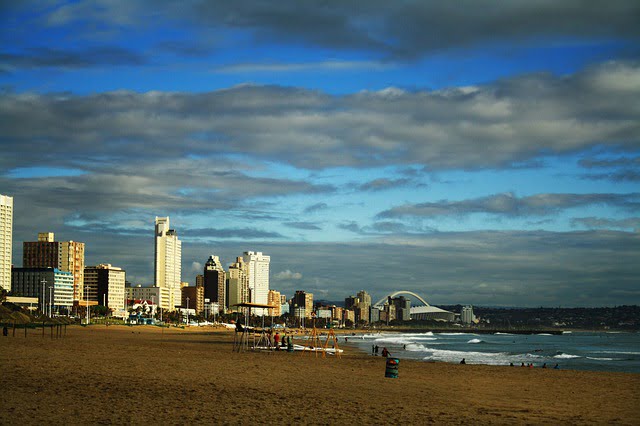 The Hare Krishna Temple (Sri Sri Radha Radhanath Temple)
This is by far the largest Hare Krishna temple in all of Africa. The golden domes set the mood but the statues, chandleries, and gorgeous architecture all steal the spotlight. You can end your visit by having a quintessential Indian vegan dish.
Umhlanga Rocks
The Umhlanga Rocks is actually a resort that is characterized by its gorgeous golden beaches that are dotted with rocks. If you're even a one percent water enthusiast, you can practically do whatever you want there. From whale watching to kiteboarding and scuba diving, you'll find that Umhlanga Rocks is an actual haven for watersport lovers.
Valley of a Thousand Hills
Scenic viewpoints, villages gorgeous gorges, and hills that soar up into the sky. This is where you go if you're an outdoor enthusiast.
Consequently, you'll be met with magnificent views, and it's a great area for a quick hike. If you want to add a little spice to your trip. Then make sure you visit Phe-Zulu where witch dancers enchant you with their ritual dances.
Moses Mabhida Stadium
For the most beautiful vistas of all of Durban, make sure you visit the stadium where a cable car takes you up 500 steps (unless, of course, you want to climb those!). There is also the Big Rush Big Swing and Segway tours.
Neighborhoods in Durban
Station Drive Precinct
Hence, a hot new neighbourhood that is characterized by its hip bars and neighbourhoods. Along with its proximity to the beaches.
Amanzimtoti
This place literally translates to "the water is sweet", this neighbourhood is the main coastal area of Durban. A gorgeous neighbourhood with outdoor activities, and a haven for all water sports lovers.
Durban Central
Colorful, bustling and very cosmopolitan. This neighbourhood is where you'll get a closer overview of the local culture.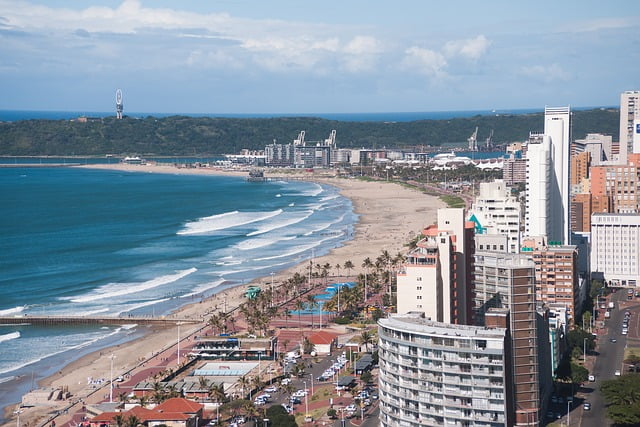 Morningside
Nestled between the bustle of suburbia and the calm of the beach. Furthermore, this neighbourhood is mostly known for Florida Road. Moreover, a promenade that is reminiscent of Miami with its tree-lined roads and quintessential Victorian buildings that take over the street.
Glenwood
Moreover, Glenwood is a leafy suburb where art galleries and cool eating spots along with yoga studios and a general focus on "health" and "fitness" permeates.
Beachfront
Without a doubt, this is the most definitive part of the city. The Beachfront characterizes the city, with a promenade, a pedestrian walkway, restaurants and a busy surfer-hub!
Indeed, if you're going to be going to Durban, let the city's natural beauty seduce and allure you. Revel in the gorgeous mixture of ethnic and exotic, the blend of cosmopolitan and laidback and the all-year-round sunshine. Try to go when the weather is not unbearable and too hot, and you're bound to enjoy this postcard-perfect destination loved by all.