I don't know about you but when I leave home to go on a long holiday, I tend to pack my favourite foods that I know I won't find over the pond. I feel a little unadventurous by not indulging entirely in the foods and cuisine of the locals but sometimes you need a HobNob likes it's nobody's business and that's how I felt when I grabbed one of the cheap Orlando flights to Florida and spent a good couple of months there. The only way I was going to survive was to find pubs and grub shops that had the food I was used to and the treats I can't live without.
The British Shoppe
Although they are based on North Mills Avenue in Orlando, they have online ordering and delivery to your door, which is like receiving a little (but in my case, not so little) parcel of homely goodness and they have a huge selection.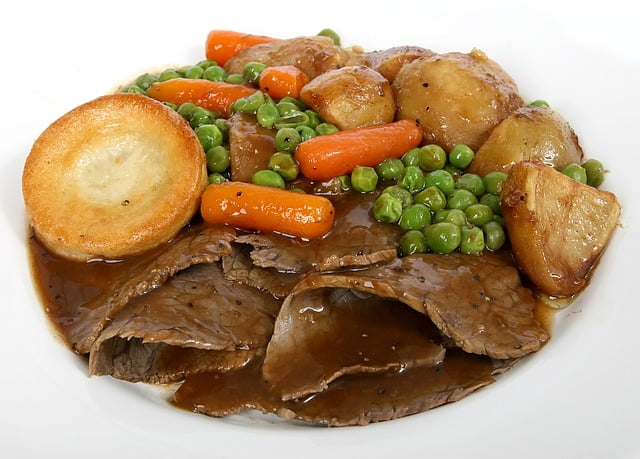 They seem to have the largest range of British, Irish and Scottish food stuffs this side of the world, from frozen foods (hello mince pies, sausage rolls and scones), a wide range of teas, jams, preserves, Cadbury's, cordials, biscuits, clotted-cream, sandwich spreads (Marmite!), condiments and spices that no meal should be without.
The Three Broomsticks
If you've watched the Harry Potter franchise of films, then the name of this pub will sound familiar. It is situated in the Universal Studios Theme Park, in Hogsmeade as part of the Wizarding World of Harry Potter experience. This may seem like an extreme way to get your fill of British food but if you're coming to Orlando, don't be a muggle, visit the Three Broomsticks and fill-up on buffet-style shepherd's pie, soup, friend fish, chips, trifle, cornish pasties as well as Harry Potter-style pumpkin juice and Butterbeer.
Near the rear, is Hog's Head Pub (check the back wall…there's a hog's head mounted upon it) where they serve international and local craft beers.
Harp and Celt Irish Pub & Restaurant
Okay, so the list isn't entirely 'British' but we can't forget our colourful cousins that influence the foods we eat every day. At the Harp and Celt on Magnolia Avenue, they have a wonderful selection of our local beers and supposedly pour the best Guinness in Florida. If you drink Guinness and visit them, let me know. What I loved was their home-made Irishy-Britishy food that they had. Their cottage pies, scotch eggs, steak & mushroom pies, sausage rolls and if you get there in the morning, they have wonderful (huge American-sized portion) breakfasts. The salads (yes salads, they're good for you) are interesting and light.
Their Rib-eye steak or chicken salads are packed with flavour and are made from scratch. You can also try some American food with a home twist, like their buffalo wings, hand-cut potato chips, crawfish (crayfish) and jambalaya (which is like a Spanish paella). They also broadcast popular football games (our football, not their football), cricket matches and have live music sometimes. It's a wonderfully 1900's styled interior with a warm and inviting feel.