When people visit England, one of the first things they think of is Shakespeare. The Bard had such a major impact on literature and the development of the English language that his life is celebrated even now, 450 years later. As the 450th birthday of William Shakespeare approaches, England is gearing up to celebrate it with a variety of events, particularly in his birthplace, Stratford-upon-Avon. With this celebration comes performances, music, and a huge influx of tourists.
The celebration is a week long event, with the majority of happenings taking place on two main days. During this time, the streets will be packed with revelers and performers. One of the major events taking place on Monday, the 21st of April, is a tour of the guildhall where Shakespeare was educated. After that, the next biggest event takes place on Wednesday, when theater performances of Henry IV will be performed that evening. In the time leading up to that, educational presentations on topics that range from Shakespearean era midwifery to cooking will be given.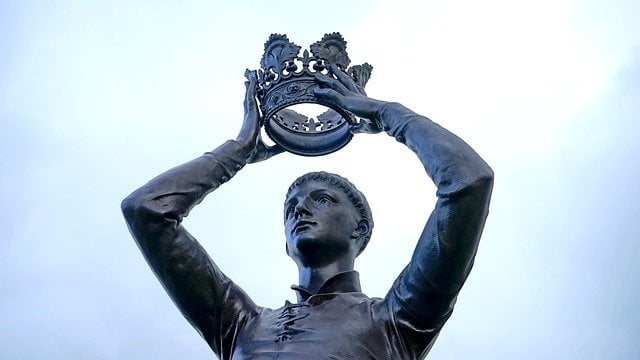 The Holy Trinity Church will be putting on choral performances of Shakespeare's works several times throughout the week, so make sure not to miss that. On Friday, Godiva will arrive at Shakespeare's birthplace with an accompaniment of fairies, and following this will be musical performances by the Shakespeare Morris Men, face painting, and more.
Sunday will see the Shakespeare Marathon taking place early in the morning, followed by the Civic Procession to the Holy Trinity Church for a special Shakespeare service.
While the these events are taking place similar happenings will be taking place in London, with people who are unable to make the trip celebrating in their own way. The event is intended for people to celebrate the life and impact that history's greatest writer has had on the development of the English language, as well as on culture and society as a whole. Visitors are invited to come and take part in all of the activities; after all, you only turn 450 once.