With so many long-haul destinations to choose from, where do you begin?  We highlight five of our favourites – all very different but, we promise, well worth the bum-numbing journey.
Indonesia
Possibly not the first place that many people would think of visiting, but the beautiful and diverse country of Indonesia is a hidden South-East Asian gem, comprising over 17,000 islands. Its many natural tourist attractions include tropical rainforests, immaculate beaches, spectacular dive and surf sites, mountains, volcanoes and national parks.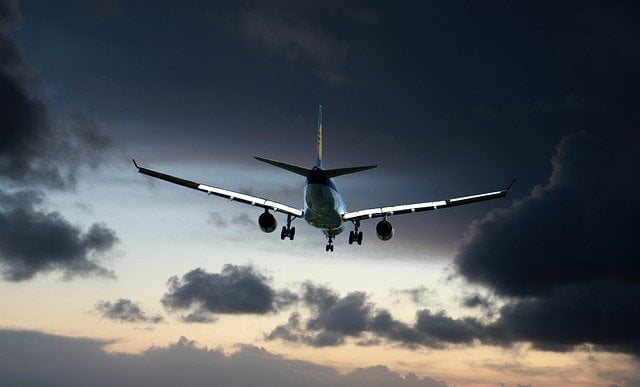 For a start, there's ever-popular Bali, emerging Lombok and the beautiful Gili Islands.  Culture vultures will love the Central Javan Borobudur, with its 8th-century Buddhist monuments, the Hindu monument Prambanan and the architecturally and spiritually rich Yogyakarta. Keen walkers can hike up volcanoes aplenty and Komodo Island and the glacier at Lorentz National Park are not to be missed.
Indonesia is home to 248 million people and is a fascinating melting pot of cultures and traditions. The cuisine is delicious and varied, specialities including nasipadang, nasigoreng, meegoreng, sotoayam, ayambakar and gadogado.
Malaysia
Another bustling mixture of races and religions – Malaysia is home to many ethnic groups, including Malays, Indians and Chinese. As with Indonesia, multiculturalism has made Malaysia a culinary heaven and home to numerous fascinating festivals.  The Malaysian people are laid back and hospitable, the weather is terrific and it's an eminently affordable holiday destination.
Malaysia is a country of contrasts, offering five-star resorts, towering skyscrapers, wooden houses on stilts, jungles, mountains and secluded beaches. There's the bustling metropolis of Kuala Lumpur, the cool of the Cameron Highlands and a huge choice of stunning, unspoilt islands, particularly off the east coast. The country is bursting with culture and history – visit eclectic Penang to appreciate the strength of influence from a host of Asian countries. Borneo is home to some amazing wildlife, notably the orang-utan, and to the imposing Mount Kinabalu – it's worth the arduous climb to see some the stunning views of far-flung villages, lush jungles and rice paddies.
Vietnam
Vietnam is an amazing country with a fascinating history – still relatively untouched by mass tourism, it is the quieter alternative to Thailand and perfect for travellers yearning for adventure, culture and exploration. It offers the curious tourist extraordinary diversity in the form of cities, temples, monuments, beaches, mountains, river and sea. There are several UNESCO World Heritage Sites, including Huế, Hoi An and the sanctuary at My Son and hotels are frequently up to western standard.
The last word in exotic, Vietnam is a feast for the senses – with its arresting smells, explosion of bright colours and incredible food. Photography enthusiasts will be in heaven, snapping at whole families balanced on motorbikes, armies of locals resplendent in conical hats, untouched beaches and paddy fields. The Vietnamese are a welcoming and self-assured lot and attractive, smiling children abound.
In the north, Hanoi is alive with history and culture and a junk cruise around Ha Long Bay is a must. Cool and verdant Dalat is perfect for walking, while NhaTrang offers a choice of beaches.  Down in the south, there is plenty to do and see in busy Saigon, while the pace slows on a cruise down the Mekong Delta or on the idyllic islands off the coast.
Mexico
Another diverse country, Mexico offers visitors an eclectic choice of places, landscapes and climates. Mexico City is the country's cultural hub, with the biggest concentration of museums in the world. The streets of the country are also alive with culture – in Oaxaca the city walls are adorned with eye-catching graffiti, sculptures and colourful posters. Mexico is packed with well-preserved historical sites, including New Wonder of the World, Chichen Itza and Teotihuacan. There are ruins to be explored, temples to be climbed and awesome views to be appreciated.
Mexico bursts with colour – houses, shops, restaurants and cafés pulsate with vibrant tones and the people often wear brightly coloured clothes, too. On the whole the Mexicans are a smiley, welcoming people. Latin music fills the air – it's difficult not to become infected with the happy vibe of the place.  Mexico's cuisine teems with texture and flavour, with meat and spices featuring strongly, alongside corn, fresh fruit and tequila.
The Bahamas
An archipelago of over 700 islands, The Bahamas is an island paradise located 50 miles off the coast of Florida. With wonderful people, fantastic weather, absorbing cultures and traditions and much in the way of natural beauty, it makes for a relaxing and enriching holiday destination.
The Commonwealth of the Bahamas has taken great care to preserve the marine life of the islands and as a result diving and snorkelling here are second to none. The world's third largest barrier reef is situated off the shores of Andros, in the world's clearest waters. There are numerous shipwrecks to be explored – the two vast historical wrecks of Santa Maria Teresa and Tears of Allah remain big draws for divers.
The capital, Nassau, offers the visitor endless outdoor activities, art and cultural attractions. Festival Place on Prince George Wharf resembles a traditional Bahaman village, Government House is fascinating and the Pirates of Nassau gives a glimpse into piracy on the seas. The Bahamas is awash with great eateries, ranging from casual snack bars to five-star restaurants. Fresh seafood, particularly lobster, grouper and snapper, are all highly recommended.