Ever since it was founded around 600BC, Istanbul has been one of the most important cities in the world. It has gone through name changes – originally Byzantium, it was later changed to Constantinople – and been the capital of four of the world's greatest empires: the Roman, Byzantine, Latin and Ottoman. Even today, spanning as it does the border of Europe and Asia, it is one of only four transcontinental cities on Earth.
Istanbul was built around the Bosphorus Straight, which provided the vital link between Europe and Asia and now forms the symbolic boundary between the two. Controlling this meant controlling trade and travel, which it is why it was so important historically. The importance of the Bosphorus also meant that Istanbul grew into a huge trading port, and as the city expanded it absorbed the many influences and identities of its visitors to create the mish-mash of styles you see today. Traditional ancient buildings sit alongside contemporary structures which display how Istanbul is a modern, forward-thinking city with a grand sense of history.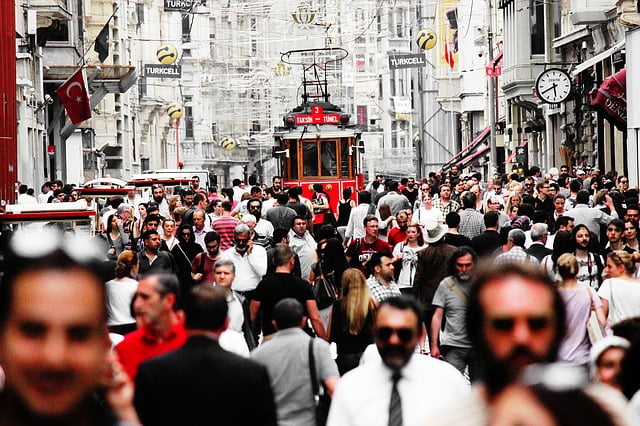 There are many great hotels to choose from in Istanbul, but it's worth paying a little extra for one on the shores of the Bosphorus, like the Kempinski Ciragan Palace – it's not often that you get stay in a room on one continent and look out over another!
As for things to see and do in Istanbul, there's something for every type of traveller – far too many to list here. However, we've rounded up some of our favourites to give you a taste:
Grand Bazaar
The Grand Bazaar is a must-see for anyone visiting Istanbul – it's one of the biggest, oldest and most elegant indoor markets in the world. For everything from cheap designer items to locally-crafted goods and Kalmar antiques which will provide a memento of your trip, you'll find it all in the 3,000 shops spanning 61 streets.
Old Town
There are glimpses of Istanbul's ancient history throughout the city, but Old Town is where you get a real sense of what life was like thousands of years ago, as you gaze upon the Byzantine ruins. It's far from a ghost town, however, as local residents and traders give it a vibrant hum.
Topkapi Palace
Once the central building of the Ottoman Empire, the palace is partially hidden behind its high defending walls, and is now a UNESCO World Heritage Site. It also houses a museum which contains hugely important artefacts from the Muslim world, including a sword and cloak said to have belonged to the Prophet Muhammad himself.
Miniaturk
To see all the treasures of Istanbul and Turkey as a whole in one place, head to the Miniaturk. There are more than 100 1:25 meticulously-crafted scale models of famous sites around the country, with a multi-language audio guide on hand to provide insight and a historical background.
Some travel advice
If you are heading to Istanbul, be aware that you must carry ID with you at all times, and conservative dress should be worn when you're visiting religious sites. Also, while the city has a vibrant nightlife, the authorities have a very low tolerance for drunken behaviour, so take it easy on the booze!