A cruise isn't everyone's idea of a holiday, but countless people have been won over by the luxury offered by these floating palaces over the last few years. There are plenty of reasons, too – whether it's no-fuss elements such as all meals being provided, or the countless entertainment resources on-board, there's plenty to shout about. Still, the real highlights of a cruise are the destinations a ship will visit – and there are some truly stunning locations to explore.
Here are three very different yet ultimately exciting places you may want to explore in Europe, whether you're going on a mini-cruise in the area or undertaking something much more adventurous with a specialist chartered ship. Which is best for your interests?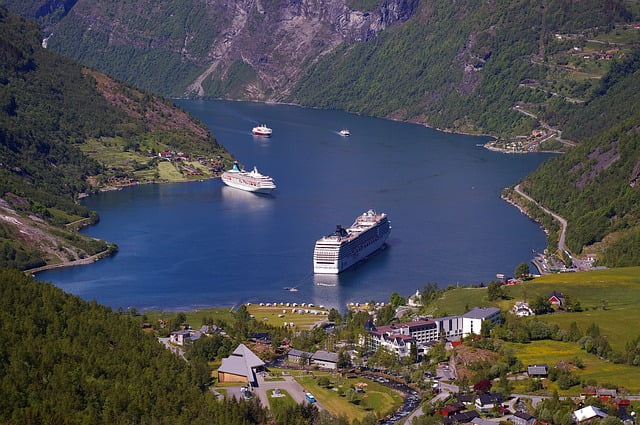 The Norwegian fjords
Aside from the obvious jaw-dropping scenery of the fjords, there's also easy access to Norway's capital Oslo, which itself sits on Oslofjord – a key transit zone for cruise ships. Travelling further to the north will give you that typically beautiful experience of the fjords, combining green hills and glacier-topped mountains with quaint little towns.
The life and times of the Vikings continue to be a major draw for cruise ship passengers, and the ancient race's monuments and settlements are still found all over the country. Travelling north as far as Hammerfest also presents the opportunity to see the Northern Lights, perhaps the world's most spectacular natural show.
St Petersburg, Russia
Built for Peter the Great as his personal window to the west, St Petersburg is often regarded as the cultural centre of Russia and is home to some of the most fascinating monuments in the world. Because of its wealth of palaces and gardens, the whole city was declared a UNESCO World Heritage Site. Whether you're there for the Winter Palace, the Peter and Paul Fortress, St Isaac's Cathedral or just the food and drink, it's stunning whatever time of year you visit.
The Italian west coast
Rome, Naples, Pompeii, Pisa and Florence are all easily accessed by a Mediterranean cruise and, even if you only dock in one destination on that list, the rest can be visited in a quick train ride. The huge amount of beautiful architecture is wonderfully complemented by its world-famous cuisine, while the weather makes it perfect for a trip at nearly any time of year.