Thanks to the breath-taking speed of economic development, that has created iconic skyscrapers and amazing beach resorts; the UAE has become one of the most attractive places to go for holiday either with friends or with family. When visiting UAE you will be spoilt of choice on places to visit. It is that wonderful! Provided here are places of attraction you can't afford to miss and some of the memorable activities you can partake in.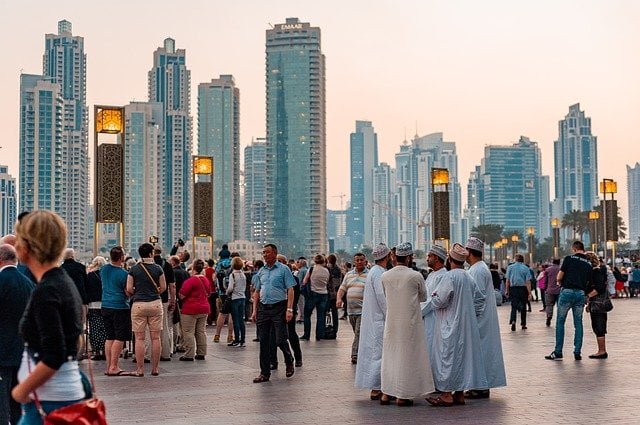 Architectural Marvels
United Arab Emirates's skyline is dotted with many iconic buildings that are famous internationally for their grandeur and beauty. Perhaps the most famous of them is the Burj Khalifa in Dubai. Standing at around 828m, it is the tallest building in the world. On top of it is an observation deck that gives a panoramic view of the whole of Dubai. Yet were buildings to participate in a beauty contest it is doubtful it would be victorious. The most likely candidate to win the crown would be the Burj al-Arab. Shaped like sail and situated in a man-made island, this magnificent building has come to symbolize the mystique and grandeur of Dubai.
Beaches
Due to its location, the UAE has some of the warmest beaches on earth. With their beautiful white sands, these beaches, especially those found in luxury hotels in Abu Dhabi and Dubai have very clear water that provide opportunity to do a wide range of fun activities. The most common of these are surfing, diving, snorkelling and jet skiing. Even though bathing is allowed, the strict rules in UAE prohibit topless bathing. Examples of these beaches are Jumeirah Beach Park in Dubai, Sandy Beach in Fujairah and Kite Beach where kite surfing is the main activity.
Fun Activities and Experiences
You can partake while in Dubai in many fun activities. Perhaps the most thrilling of them is visiting the fountains in Dubai and participating in the music there. Situated near Dubai Mall and the Burj Khalifa watching these loud, big and tall fountains can be jaw dropping! The best time for seeing them is at night when there are additional light shows to add to their magnificence. Apart from watching these amazing fountains, you will also experience the wonderful music played here drawn from diverse cultures ranging from Arabic to Swahili and Hindu. It cannot be denied that the diversification of UAE's economy from oil to other industries like tourism has made it one of the world's Mecca of tourists. From Dubai to Abu Dhabi, there is no limit to the number of exciting activities and wonderful places you can visit. To make your stay in UAE even more exciting and stress-free, it is always advisable that you get travel insurance, preferably a cheap holiday insurance to cover you from unfortunate and unexpected incidences like losing your luggage, treatment of injuries arising from accidents among other risks.