Are you looking for a perfect place to visit with well organized museums, attractive scenes, fun activities to engage and much more? Then Paris, the capital city of France will cater for all your touring dreams. Paris is one of the oldest cities in the world; it is well endowed with historical museums of the old Paris city. Paris is among the top cities in the world blessed with the best museum facilities. We are going to discuss into details 5 museums to visit in Paris below.
The Louvre – It is the world largest and most popular museum. The Louvre houses hundreds of fine artistic works, statutes and other important monuments. Among statutes that you will see on a visit to the museum is Venus de Millo and Monalisa statutes. The interesting thing with this museum is the vast storage of historic works and most importantly is its proper arrangement of displays through time.
Center Georges Pompidou – It was founded in 1977 and it houses a variety of historic and modern day artistic works and exhibitions. It also has a public gathering place where visitors follow on live performances. The categories of performance include live music bands, live plays, and videos among others.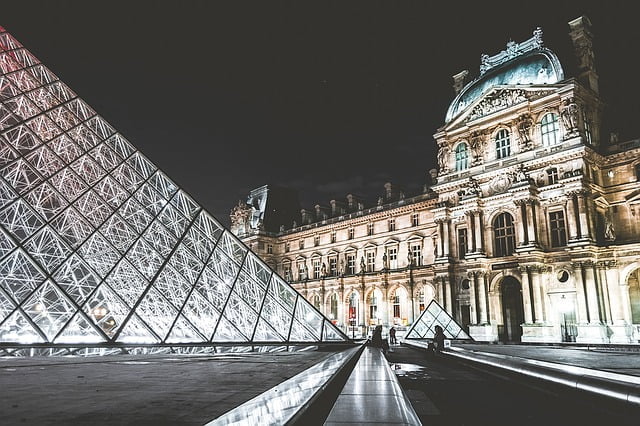 Carnavalet Museum – This is a giant ancient mansion which is a must visit during your tour in France. Despite the number of years passed since its construction, it has undergone major renovations to make it relevant to the modern day society. Inside the building are displays of drawings, sculptures and paintings. There is also a hotel inside it which you catch a meal during your visit.
Bourdelle Museum – The former home to France hero Antoine Bourdelle has hundreds of displays, artistic works and sculptures. This comprises of bronze displays, paints and sculpture cartoons. The attractive feature in this museum that will absolutely amaze you is the fine sculptures made of bronze, marbles and polychrome among other materials.
Grevin Museum – Enjoy ancient French culture and get latest news and trends in Paris by visiting Grevin museum. Get a taste of ancient French traditions today by visiting grevin Museum; also you will get a chance to interact with top artists and socialites in France who are frequent visitors.
Indeed Paris is the motherland to human kind and lifestyle; this is well illustrated by the number of museums located at the heart of France's capital city. Visit Paris today and experience the ancient lifestyle today. The museums are suitable for family visits, personal vacations among other kinds of touring.