The best yard stick to measure a country's value is by visiting its cities, and Italy is no exception. A visit to Florence will definitely leave you yearning for more of the wonderful places that you will be able to visit. The rich history, museums, historical edifies, comfortable digs and well maintained parks and a favourable Mediterranean climate are only part of the package that awaits you.
Ponte Veccheo Bridge
The Top travel attractions in Florence include Ponte Veccheo Bridge. This is not an ordinary bridge partly because of the history behind-the only bridge that survived during the World War II. Secondly, the architecture is amazing and what makes it even better is that there are shops located on it.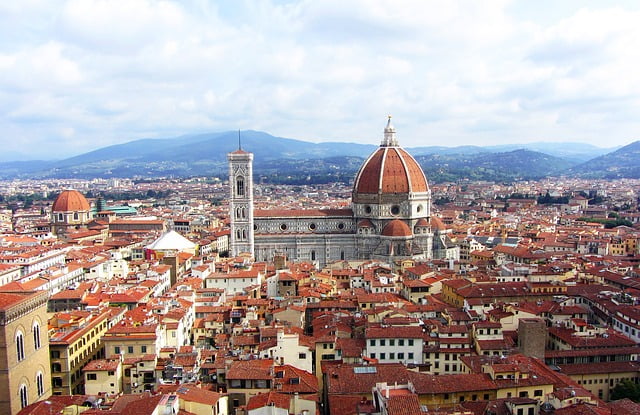 Piazza della Gignoria
Piazza della Gignoria is home of the political history of Florence, and it is magnificent in architectural designs. It has been in existence since the early 14th century, and it is around this place you will find works and statutes of great Florentine artist. This should be your first stop when visiting top travel attractions in Florence. The Bell Tower-Campanile is where visitors get exceptional look at the city at a bird's eye view. It has 414 stairs with no lift on it hence a good place to visit and take photographs of Florence skyline at different angles. As you go up the structure you will have an exceptional opportunity to have great vies of cathedral, its dome, and also far surrounding area.
Galleria deqli Uffizi
Galleria deqli Uffizi holds the most precious of collection that leave visitors astounded by their beauty and value. The collection ranges from those of medieval time to modern paintings, and there also a good number of sculpture. It here that you will see works of Michelangelo, Leonardo da Vinci, and other big names in the history of painting. The Baptistery built in the 11th century still remains one of the iconic structures that you can find in Florence. The architectural designs are breathtaking, whereas the marble adorned on the walls, and the bronze doors make it outstanding. The mosaics inside the building is what makes visitors always want to come back.