Chengdu is the largest city and provincial capital of Sichuan Province in China. While it is popularly known for its cuddly bears, parks and teahouses, the city has a history of 2,000 years with countless historical and cultural places that are definitely worth visiting. The following is a short list of things to see and do on a visit to Chengdu, China.
Go See the Giant Panda
While giant pandas are a national icon, they are also gravely endangered, which is why they were adopted as the face for environmental conservation endeavours. You can admire them at the Chengdu Panda Breeding and Research Base, which has been created to resemble the panda's natural habitat. It comprises several enclosures for cubs, adolescents and adults, as well as a nursery. The centre also has a museum, restaurant, and lake for visitors to stroll around.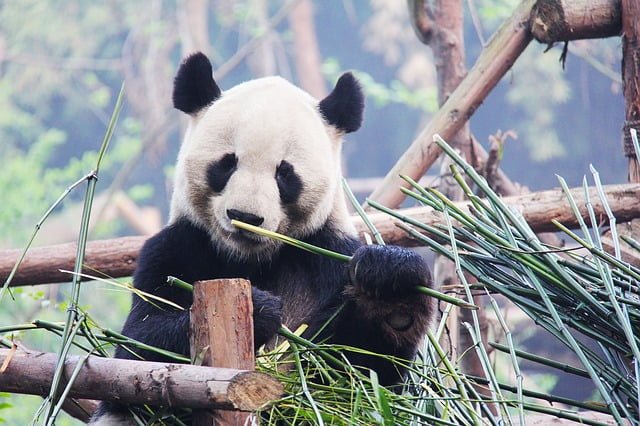 Visit Jinsha Site Museum to view Ancient Relics
This is a relatively new museum in Chengdu located in an open park. It is a great cultural attraction for those interested in ancient civilization. Archeologists discovered an ancient village of the Shu Kingdom, which existed in the period between 220 and 280 AD. There are various exhibition halls where you can view the massive pits, pottery, jade, gold and other objects.
Enjoy the Beauty and Quitness of Qingcheng Mountain
The name of the mountain implies "Green City Mountain", since it is covered by green trees. The Taoist religion is believed to have started here, among other places. The site contains more than 20 temples and religious sites attributed to Taoism, which convey a strong ambiance of Taoist culture, while the buildings symbolize the Sichuan architectural styles.
Enjoy yourself at the People's Park
Also known as Renmin Gongyuan, the public park features several attractions including a playground, a teahouse for you to enjoy the tea and scenery, a peculiar underground funhouse and museum, and the Monument for commemorating Martyrs of the Railway Protection Movement
A fun evening at Shunxing Ancient Teahouse
The restaurant is spacious and filled with walking entertainment, including traditional masseurs who offer random massage and ear cleaning, and men serving tea with interestingly shaped teapots. After dinner, you can go to the Sichuan opera house for more tea and snacks, as you enjoy an hour of traditional singing and dancing.