The vast area of Montana has beautiful natural feature exceptionally great for outdoor activities. This Midwestern state of the US has a variation of climate conditions ranging from semi-arid to continental. The mountains and rivers that flow down the valleys provide excellent natural beauty and scenery.
Here are some ideas for things to do in Montana: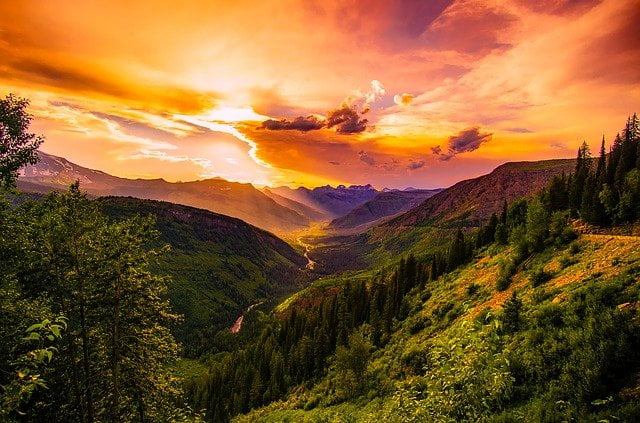 Visit Glacier National Park
This park offers serene lakes, snow capped peaks, and numerous species of animals to admire in its package. In addition, the park is one of the most scenic places that you can come across in America.
Charles M Russell Museum
Charles M Russell Museum is an exemplary place that you can learn about the ancient cowboy lifestyle. This includes from the era of being wild to the time of settlement. It contains 15 galleries that explicitly explain these events in detain, and also the artists home and cabin studio. You can learn more about art by visiting this area.
Moss Mansion Museum
Moss Mansion Museum is not only an excellent place to visit, but also ideal to capture the very essence of life at the turn of the 19th century. A guided tour to this historic house reveals what has been hidden in history especially on matters of art and architecture. It contains furnished furniture, original carpets, and other artifacts vividly displayed.
Explore the Lewis & Clark Caverns
Taking a tour around Lewis & Clark Caverns is more exploring the hidden treasures of nature. The state park provides one of the most informational tours pertaining rock and mineral formation. Walk down the winding stairways inside the cavern, as you appreciate the gifts of nature including unique cave features. This is the kind of tour that will leave you with life long memories.
Bozeman Museum of Rockies
If you want to understand better the history of the mountainous region then Bozeman Museum of Rockies is the place to be. You will be able to view dinosaur fossils amongst other fascinating artifacts. In addition, this place provides the best opportunity to learn about human history and activities like mining and transportation.