Santa Fe is certainly one of the most popular destinations in Southwest. It is a beautiful city which really embraces its environment, and it is filled with great cultural and tourist destinations. Santa Fe is one of USA's culinary and great art capitals, and it is a perfect destination for someone who enjoy natural beauty, art and relaxation. Here are 5 recommended places to visit in Santa Fe:
Loretto Chapel
This chapel is a gorgeous, former Roman Catholic church that is now being used solely as a wedding chapel and museum. It is mostly known for its iconic and wonderful spiral staircase, which is also called as a "Miraculous Stair" that was created in 19th century. This chapel has been a subject of many legends and rumors, and all the circumstances that surround this chapel with its building process are considered as miraculous by many people.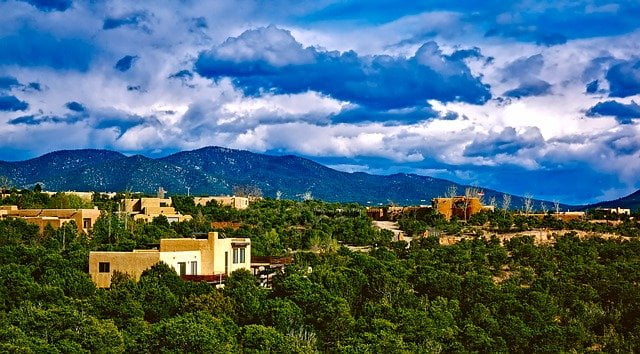 Canyon Road
Santa Fe has been rated as the 2nd largest art market in USA, just after NYC. And many of the art galleries can be found just at the Canyon Road, which is a lovely pathway into mountains and older neighborhood that ultimately became Santa Fe's art center with dozens of art galleries.
Santa Fe Plaza
This place is also knows simply as the Plaza, and it is heart of the city since this is the place where this city was founded. Plaza is certainly Santa Fe's most historic area. It is surrounded by many wonderful historic buildings, museums, galleries, shopping centres and hotels.
St. Francis Cathedral
This French Romanesque cathedral was started to build in 1869, and it was completely built 15 years later. It's still one of the most visited parts of the Santa Fe, since it fully represents another era of this city with its non-adobe architecture. Admission in their is completely free.
Georgia O'Keeffe Museum
This museum is certainly one of the most visited places in Santa Fe. Museum is showcase for many O'Keeffe's work and of many other artists. This museum currently has possession of more than 1,000 works.