Thanks to their combination of balmy sunshine, beautiful beaches and natural wonders, as well as an abundance of family-friendly hotels, the Canary Islands are pretty perfect for family holidays. I think Gran Canaria has a particular appeal for families, though, and this post is dedicated to telling you all about why.
If you are travelling with kids, though, be aware that reliable airport transfer is essential to a friction-free holiday, as it saves time and a load of hassle. In our opinion, Solhop airport transfer services from Gran Canaria airport are a perfect choice for family travel to and from the airport.
Now, let's talk about accomodations. While there's definitely a great range of family-friendly stays on Gran Canaria, I'm not really going to discuss that side of things, so if you want to see some examples of luxurious hotels and get a few ideas of good areas to stay in, the Sovereign website is a useful resource. I, however, am going to look at why the island is so perfect for parents and kids by telling you the top things to do here.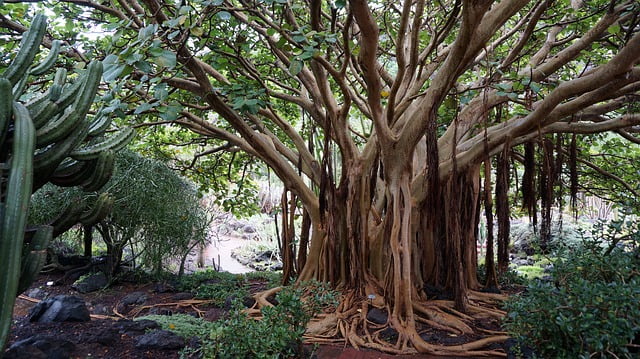 Palmitos Park
I think it's pretty rare to find a child that doesn't love animals, which is why I believe Palmitos Park is a sure-fire winner for your holiday. This fantastic park can probably be best described as a zoo, but there's quite a strong focus on aquatic life and birds, so it's not going to be a carbon copy of every other zoo you've been to.
One of the real highlights is seeing the dolphins, who perform in displays of agility and coordination – including impressive jumps – every day. Another great thing to do is take a stroll through the botanical garden; this is more of an adventure than it might sound, since it gives you and the kids the chance to see creatures like flamingos up close.
Head to Pelican Lake and can see (unsurprisingly!) pelicans, while toucans, emus and hornbills are just some of the other creatures you could spot. The aquarium, meanwhile, is home to an impressive array of tropical fish.
Roque Nublo
The next place on my list is bound to thrill visitors of any age. You may well have already heard of the Roque Nublo, or perhaps seen it in pictures, as it's one of the most iconic sites on the entire island.
The 80 m high Roque Nublo is a vast monolith resulting from ancient volcanic eruptions. You can reach it easily from the little town of Tejeda, with the rock being endlessly imposing and, thanks to the surrounding lunar-like landscape, quite a magical experience to behold.
The Painted Cave
In my experience, there are few children who don't feel a rush of excitement when exploring caves. La Cueva Pintada – that's The Painted Cave to you and me – is somewhere that has a little something for all the family.
You see, kids are certain to be thrilled by simply heading into the cave, while adults can look forward to seeing some absolutely awe-inspiring Aboriginal art, which was discovered painted on the walls here back in 1873. This made up predominately of red and white geometric shapes on a black background, which you can see from Tuesdays to Sundays.
Beaches
No holiday in Gran Canaria is really complete without a day at the beach – especially if you're travelling with children, who will no doubt be very keen to build some sandcastles! Fortunately, the island has a wealth of great beaches, with Maspalomas beach being among the best-loved. At 3 km long and with golden sand and calm waters, this stretch of coast is ideal for families.
Other quiet stretches include San Agustin Beach, which is in the south of the island and has a reputation for being crowd-free.