Singapore is one of those places you travel to for the food, and hawker centers are an important part of dining out. For those not familiar with this concept, a hawker center is an open-air hall surrounded by food stalls cooking up local dishes. The food is made fresh and the prices are low, making it a favourite with both locals and visitors.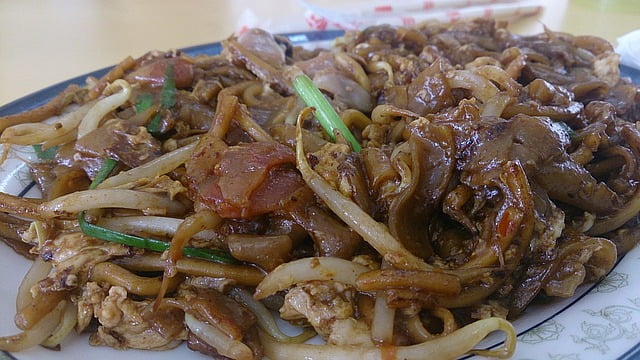 If you're planning to travel through Singapore, here are some dishes you should consider sampling:
Laksa
This is a great dish if you like flavourful curries. Laksa is a mixture between a Chinese and Malaysian dish, and it's best described as a curry and coconut base soup with noodles and shrimp. You'll also find it in Malaysia and it's very tasty!
Fried carrot cake
The fried carrot cake is a local delicacy made with radish and eggs. It's a bit of a confusing dish for foreigners as it has no carrots and it tastes nothing like cake – a complete misnomer! If you're travelling through SE Asia, this is a dish that will make an appearance in many of the countries you visit.
Dim Sum
While dim sum is quite popular in Hong Kong, this is still a dish many locals in Singapore enjoy. With so many fillings to choose from – shrimp, pork, vegetables, red bean paste – you should have no trouble finding one you enjoy. The nice thing about eating dim sum is that because the plates come in small bite-sized portions, you get to sample a large variety of the dumplings.
Satay
While this originated in Indonesia, it is common street fair in Singapore. Typical meats you can enjoy in this fashion are chicken, beef, pork and even mutton. With that being said, it is obvious most meat eaters will find something they love.
Chicken rice
Just like the name sounds, this is a simple dish made with rice and chicken. There are plenty of variations on this dish – plain or with vegetables, with of without sauce – and locals will often argue about which one is the best. You'll have to try them all to find out which you prefer.
While you can easily visit hawker centers on your own, if you want to experience an even more authentic dinner. This recently launched site sets you up with locals in the area, so if you're up for an authentic cooked meal and the chance to dive further into the culture, it's worth checking out.
To conclude, you simply cannot miss out on Singapore's diverse cuisine! Whether you are a vegetarian or huge meat-eater, you should have no trouble finding a few dishes you enjoy thoroughly. Remember, with so many variations of food available, you can spend a long time here and never eat the same meal twice.