There's no better way to travel across Europe than by train. Sure, planes are faster, but even with budget airlines the cost of flights is going to mount. What's more, you're going to miss the great views and landscapes when you're travelling above the clouds.
Coach travel may be cheaper, but spending hours on a bus will always end up being uncomfortable, no matter how well air conditioned or heated they are – and a good night's sleep on those overnight journeys is out of the question.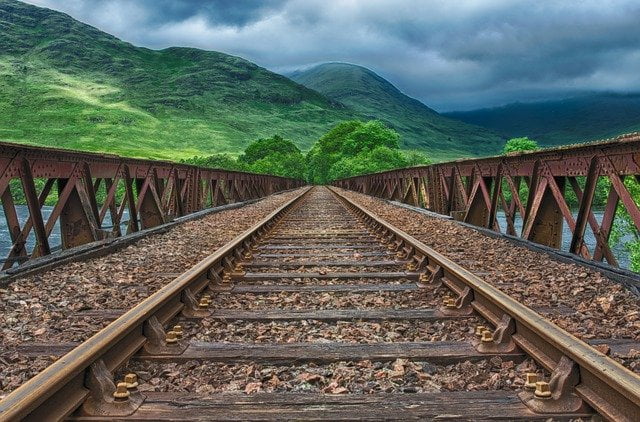 The only problem with train travel is working out those timetables; it can be quite a chore keeping track of train times, line closures and diversions. Also, you don't want to be thrown off the train in the middle of nowhere where no one can understand you and you have no way of knowing where you need to go next.
Tour managers
But what if you could find a train holiday that covers Europe with a difference? What if you could have a guided tour manager, with all the Hitchcockian adventure of train travel and none of the hassle? Well, now you can with companies like Great Rail, who specialise in escorted holidays by train. They also provide you with a tour manager who can help you get the most out of your trip. They come from a variety of professional backgrounds, but all have one thing in common: a love and passion for travel and an in-depth knowledge of their specialist region.
The best thing is that they handle all the bookings, arrangements and logistics for you. They'll do all the research, make sure the trip goes smoothly and do their best to prevent any nasty surprises. This leaves you to sit back, relax and enjoy your holiday.
But it's not only the logistics they'll handle – they have specialist knowledge of the region you're travelling in, so they can take you to the best-hidden places and show you the greatest sights. Whatever you're interested in – be it history, culture, food, wine or shopping, then look no further than your tour manager for advice.
Solo travellers
You might feel that all this sounds like it would be better done in a group. Well, not necessarily – this is ideal for single travellers, too. Interrailing on your own can be a lonely experience, but as a single traveller with Great Rail Journeys, you join up with a group, giving you the perfect opportunity to meet new people – and around 15 per cent of the group members will be in the same boat, meaning you'll take away great friendships as well as great experiences.
Great Rail Journeys specialise in train holidays throughout the world – not just Europe – so if you're looking for something a little further afield, look them up. For more information on all their holidays visit their website or call them on 01904 521 936.