Many people enjoy visiting the gorgeous Spanish island of Lanzarote, which is a part of the Canary Islands that are located in the beautiful Atlantic Ocean. There is much to see and do, but many people are unaware that the island of Lanzarote offers many wonderful opportunities for hiking enthusiasts.
Teguise to Costa Teguise
In Timanfaya National Park, you will find the tallest mountain on the island. Peñas del Chache stands over 2,000 feet above sea level. This is also home to the Tunnel of Atlantis, which is the largest submerged volcanic tunnel in the entire world. You will enjoy the 8.1 miles of marked hiking trails that show off these wonders.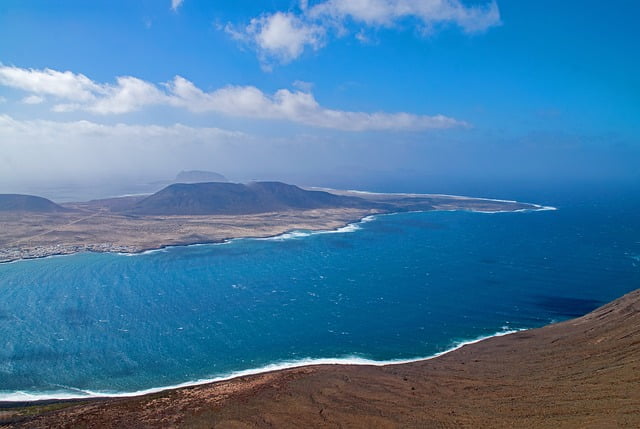 Playa Quemada
This 9-mile hike begins on a gorgeous black-sand beach and takes you along a lovely coastal cliff path. You will be hiking between two spectacular views provided by the Los Ajaches mountains on one side and the ocean waves on the other. During one section of your hike, you will find a zigzag stairway with a chain to be used as a handrail to help you climb higher. You may even want to pack a picnic lunch for this hike as you will find a beautiful area overlooking the ocean that supplies picnic tables and benches.
Montaña Cuervo
If you'd like a shorter hike that is still spectacular, then plan on enjoying this 2.2-mile hike. Locals say the landscape on this hike is akin to hiking on the moon. It is considered an easy walk, and you will see an amazing variety of colored rocks crated by the volcanic activity. Expect tremendous views as well.
Caldera Blanca
Parking is available just outside Mancha Blanca village for those looking to embark on this 5.6-mile hike. Your hike will take you across an amazing lava field and up the outside of the largest volcanic crater on the island, which boasts a diameter of nearly 4,000 feet. Once you reach the ridge, you will actually be able to walk around its circumference where you will be treated to several different and wonderful views.
These are just a few of the many hiking trails you will want to visit on your trip to Lanzarote. For more information on planning your holiday to Lanzarote.
Also, be sure to bring your good binoculars and camera. There are many memories to be made here in Lanzarote, and you will want lots of good photos to share with your family and friends.