Turkey is a country that has something to offer for every kind of traveller, from its Mediterranean beaches and vast mountain rages to its rich cultural tapestry. The abundance of low cost flights to destinations including Istanbul, Dalaman and Bodrum mean that you can now find cheaper holidays to Turkey than ever before. There is much to see beyond the main tourist attractions, so read on to discover four routes to experiencing a different side of Turkey.
Hike The Lycian Way
Turkey's natural beauty goes far beyond its resort beaches, and you can experience an entirely different side to the country by hiking the Lycian Way. Beginning at the popular resort of Olu Denis and ending in Antalya, the Lycian way takes you through pine and cedar forests between soaring mountains. You can visit many of Turkey's best secluded beaches along the way and stay in charming traditional villages.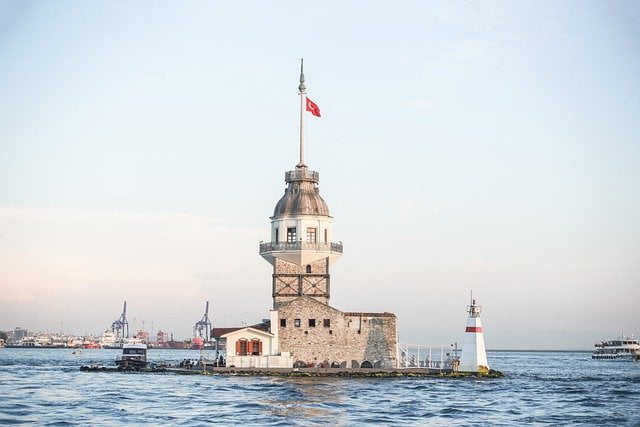 Take a Detour to Butterfly Valley
One of the surest ways to get off the beaten path is to head somewhere that isn't accessible by road. Butterfly Valley, so named because of the Jersey tiger butterfly that can be spotted there, can only be reached by boat or footpath. It's location on the Seven Capes coast also sets it apart from Turkey's most popular beach destinations. Head to Faralya then boat or hike to the valley where an undeveloped white-sand cove awaits.
Take Turkish Cookery Classes
Turkish cuisine is world-renowned and blends Middle Eastern with Mediterranean traditions. On a visit to Istanbul or Bodrum cookery classes are a great way to get to know the culture through its food and learn skills to take back home with you. There are a number of cookery schools that offer classes as well as culinary tours in both cities. Enjoy the aromas of bubbling casseroles, baking Turkish pastries and cheese-stuffed vegetables accompanied by a glass of Turkish wine, and the many flavours of Eastern spices, dips and herby salads.
Explore Eastern Turkey
The Eastern region of Turkey receives nowhere near as many visitors as the west despite its many historic sites and heritage towns. This is where you should head if you truly want to get off the beaten track, and the atmospheric ruins of Ani are one of the highlights. The half-collapsed towers and churches of this ruined city are spread over an often-deserted grassy landscape like the remnants of some lost kingdom. Many of eastern Turkey's treasures remain quiet all year round giving them a charm not so easily found in the west.
Historic sites, national parks and heritage towns abound in Turkey and these four suggestions really are the tip of the ice burg. Exploring Turkey can be a surprising and highly rewarding experience, but remember to always check Foreign Office restrictions before travelling to the more remote regions.