The Canary Islands have everything a magical vacation destination could offer all amongst these little atolls off the coast of Africa. They have the best beaches, the clearest azure waters and more than enough historical sites to quench the thirst of any history buff. That is why the Canary Islands are an alternative getaway to other popular mainland European destinations.
Want to know more facts about the Canary Islands before you catch your flight, take a squiz at the fun facts below.
Fun facts about the exotic isles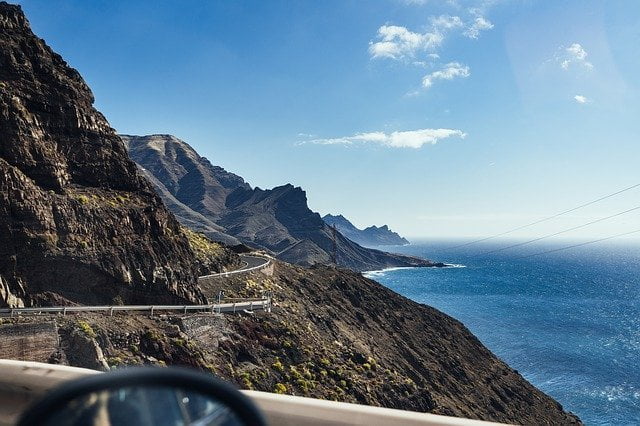 Tenerife has the Highest Point in Spain
The highest point in Spain isn't actually in Spain (well, not the mainland that is) but it's on Tenerife Island. The El Teide Mountain is over 12,000-feet high. Another mountain worth mentioning is on La Palma and is called Roque de los Muchachos (The Boys Rock) which has the world's largest collection of astronomical telescopes as well as the Earths largest telescope, the Gran Telescopio Canarias which is over 30-feet long.
The Start of the 1936 Spanish Civil War
General Francisco Franco was organising a coup to takeover Spain's Republican Government and he did so from the Canary Islands. He strategized and spread his message via radio and orchestrated his entire plan from the atolls. Being off the north-west coast of Africa and a far from the mainland, they seemed less of a threat to Spain…until they reached the mainland.
Columbus and the Canary Islands
Many of Europe and Africa's surrounding islands were known to the ancient world (Roman, Greek and Egyptian) but they didn't see any value in them and didn't pay attention. But as time went on and man was able to travel farther, these islands became outposts for shipping routes. Columbus used La Gomera as a launch point for his first voyages across the Atlantic and much of the colonial-style architecture can still be seen on the island today. So lucky for the Canary Islands, they got an Italian upgrade when Columbus thought he could get to the East…by going West.
The America's and the Canary Islands
Not only was the founding father of the city of São Paulo in Brazil from Tenerife but settlers from the Canary Islands founded San Antonio in Texas, USA and many of these founding settlers' descendants fought at the Battle of the Alamo alongside their Anglo brethren believing reinforcements would come but in the end, lost their lives fighting for independence.
Fuerteventura is way older than people think
All of the Canary Islands are pretty old but Fuerteventura takes the cake by being over 21-million years old. Due to its age and lack of volcanic rumblings, it is flatter and far less mountainous than it's "bustier" cousins but it makes up for it in true beauty. The island has some of the longest stretches of soft, golden sand with the clearest azure and alluring waters that surround it.