Located off the coast of Georgia is Jekyll Island, which is also one of the beautiful Golden Isles of Georgia. Vacationers flock here to visit its breathtaking beaches, enjoy the bike trails, visit the museums or take a guided tour of the impressive Landmark Historic District.
The Historic District
One "must see" is the Historic District. This beautiful area in Georgia is full of many cottages from the late nineteenth and twentieth centuries which have been restored. Horse carriage rides are available to take through this town.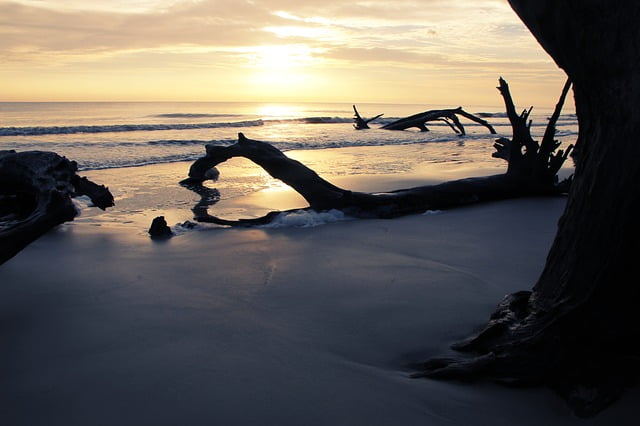 Jekyll Island Museum
An excellent place to visit that is free is the Jekyll Island Museum which is in an area of old stables in the Historic Center. You can watch a great movie and visit the various exhibits that focus on the archaeology and ecology of Jekyll Island, in addition to learning about its history. There is also a tram tour that you can take that costs about$16 per person. This is a detailed tour of the beautiful houses and the staff is very knowledgeable about the area and its history.
Georgia Sea Turtle Center
The Georgia Sea Turtle Center is wonderful for children and adults. This organization assists in rehabilitating turtles that have been injured and returns them in time into the wild. This center is close to the Jekyll Island Club Hotel and one can easily walk there. The admission fee goes towards helping the injured turtles.
Driftwood Beach
Driftwood Beach is a totally unique beach that is full of interesting looking trees. The beach is a few miles long and makes for a most out-of-the-ordinary beach to explore. There is so much to see including a great view of a lighthouse which is across from the bay.
Jekyll Wharf Boat Tours
Jekyll Wharf Boat Tours offers 90 minute tours which provide great stories and information. For a small fee you can see beaches and pelicans, storks and dolphins.